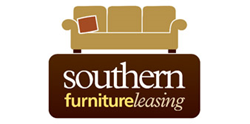 "We are thrilled to open our newest warehouse in Georgia," says Lyle McAlister
Atlanta, GA (PRWEB) July 17, 2015
"We are thrilled to open our newest warehouse in Georgia," said Lyle McAlister, CEO of Southern Furniture Leasing. "With the addition of this newest location, it will bring us to almost 200,000 square feet of warehouse space to serve our clients throughout Florida and Georgia."
At a time when the US Department of Labor is reporting a 4.4 percent growth for the Atlanta market in professional and business service employment, which is larger than the nationwide average of 3.6 percent, the need for temporary housing to support those incoming workers is higher than ever. Southern Furniture Leasing is partnered with some of the largest local and national temporary housing providers in the US and has been supplying rental furniture to that industry for over 38 years.
In the latest Highland Report, which tracks trends in the furnished housing industry, they are reporting an estimated 11% growth rate in the Atlanta region to support the relocating workers and employees, coming into Atlanta to fill new job positions.
"The Atlanta market is one that we have been excited to get into for some time now," says Patrick Collins, Key Account Specialist. "Some of the changes that we have been bringing to the industry over the last few years will definitely benefit a hot market like Atlanta. The streamlining that we have done to our processes coupled with the advancement of our technology will allow us to stay very nimble and serve our clients' needs at a speed and quality level that is unsurpassed."
Southern Furniture Leasing will relocate key employees to Atlanta for management and plans on hiring locally 10-20 employees over the first year for operational support.
Southern Furniture Leasing was established in 1976 as a family owned and operated rental furniture provider serving the state of Florida. Southern Furniture Leasing has grown exponentially in that time and is an industry leader in innovative logistics and technology. Using tools such as satellite tracking of delivery trucks, to real-time inspection and high-resolution photography reports during deliveries, Southern Furniture Leasing aids clients in streamlining their set-ups, leading to higher guest satisfaction and less down time between guests.