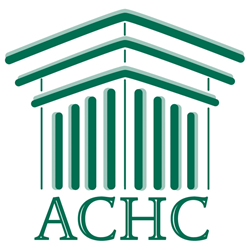 Cary, NC (PRWEB) July 20, 2015
Accreditation Commission for Health Care (ACHC) today announced a newly formed partnership with the Rhode Island Partnership for Home Care (RIPHC). The agreement between the two organizations provides RIPHC members with access to special pricing options and educational resources for ACHC's nationally recognized Home Health, Hospice, and Private Duty accreditation services.
"ACHC is proud to establish a partnership with RIPHC," said Matt Hughes, ACHC Director of Business Management and Customer Service. "Our organizations share a commitment to facilitating the highest quality patient care. Through this partnership, RIPHC members will gain access to a comprehensive offering of accreditation resources, including workshops, workbooks, and other educational proceedings."
Established in 1990, RIPHC represents home care, home nursing care, and hospice provider agencies licensed by the Rhode Island Department of Health that serve patients and clients in every Rhode Island community. Rhode Island Partnership for Home Care is committed to promoting quality home healthcare service delivery, ethical healthcare business practices, and positive patient and client outcomes - ensuring that access to healthcare at home remains an integral component of Rhode Island's post-acute and long-term healthcare system.
"As a unified voice for home care and hospice agencies, it is essential for us to align with an accreditation partner like ACHC that understands the industry's challenges and concerns," said Nicholas Oliver, RIPHC Executive Director. "We anticipate that this partnership will help us better support our members in the accreditation process, ultimately driving business success by optimizing patient care."
ACHC offers nationally recognized accreditation services for home health, hospice, and private duty agencies. The organization's unique, consultative approach to accreditation is designed to improve the quality of patient care while enhancing business efficiencies through service-specific standards and industry-based best practices. ACHC currently accredits more than 1,955 home health, hospice, and private duty locations across the U.S. and is recognized by CMS as a national accrediting organization for home health and hospice.
ACHC is a non-profit accreditation organization that has stood as a symbol of quality and excellence since 1986. The organization has CMS Deeming Authority for Home Health, Hospice, and DMEPOS and a Quality Management System that is certified to ISO 9001:2008. ACHC is the provider's choice for accreditation because of its dedicated Account Advisors, relevant and realistic standards, competitive pricing, and a friendly, consultative approach to accreditation. Accreditation by ACHC reflects an organization's dedication and commitment to meeting standards that facilitate a higher level of performance and patient care.
For more information on ACHC's accreditation programs, or to download ACHC accreditation standards, please visit http://www.achc.org or contact them at customerservice(at)achc(dot)org or 855-937-2242.