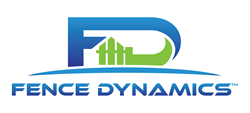 Port Charlotte, FL (PRWEB) July 20, 2015
Fence Dynamics, a custom-fencing contractor providing commercial, residential and industrial fencing solutions, is teaming up with Home Depot to build a fence for a veteran and his family.
"We have had a working relationship with Home Depot for a while now," said Fence Dynamics President Blase Bisceglia. "When Home Depot came to us to ask for our help with this project, it was a no-brainer for us."
The franchise, using materials from Home Depot, will be installing a fence at the Bonita Springs home of Bryce Lee Hardin on July 21, 2015 starting at 9 am. The community is rallying around the Hardin family to help the former Marine and his family as his wife undergoes breast cancer treatment. It is the community's involvement that led Home Depot to offer help, and in turn contact Fence Dynamics for this project.
This is not the only project Fence Dynamics and Home Depot work together on. Instead of competing with each other, the two businesses have joined forces. Fence Dynamics is a contractor with Home Depot, providing fence materials and installation to customers of the Fortune 500 Company in Southwest Florida.
---##---
About Fence Dynamics
Fence Dynamics is a custom-fencing contractor based in Port Charlotte, FL, providing commercial, residential and industrial fencing solutions across the Florida area. Founded in 2005 as Rhino Fence and Rail, the renamed Fence Dynamics exists to deliver top quality products, installation and service to every customer.
Currently Fence Dynamics is expanding through a targeted franchise opportunity, initially across Florida. For more information on Fence Dynamics, visit fencedynamicsfranchise.com. To inquire about franchise availabilities, visit the website and fill out the franchise application.