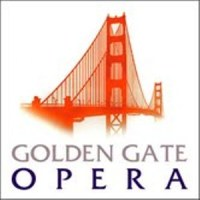 CAC Matching Grant Supports Menotti Opera to Stop Bullying.
Sausalito, California (PRWEB) July 21, 2015
The California Arts Council announced it plans to award $6,840.00 to Golden Gate Opera as part of its Local Impact program.
The Local Impact program fosters equity, access, and opportunity by providing project and partnership support for small arts organizations reaching underserved communities. All projects must extend the reach of the arts to populations that have limited access to the arts.
Golden Gate Opera will reach local needy groups and low-income schools with an opera containing a strong anti-bullying message - Gian Carlo Menotti's 40-minute one-act, "The Boy Who Grew Too Fast." The project for this Award will take place in October which is National Anti Bullying Month, public performances at The Marin Civic Center's Marin Showcase Theatre in San Rafael ,and In-School presentations. The goal is to dramatize in Menotti's whimsical fashion the consequences of bullying and of kindness in the operatic form while giving access to the arts.
A Teacher's Study Guide for "The Boy Who Grew Too Fast" is being created by GGO and will be accessible to all participating schools online on Golden Gate Opera's web site http://www.goldengateopera.org
Tenor Brandon D. Snook is cast in the title role as "The Boy" (Poponel). Snook brings main stage credits from Cincinnati Opera, Michigan Opera Theatre, Lyric Opera of Kansas City, Sarasota Opera, Des Moines Metro Opera, and solo concert credits at Lincoln Center from New York. Musica Marin Chamber Orchestra accompanies. Colorful Universe Children's Performing Arts Troupe portrays the class of fourth graders who meet the startlingly tall new boy the first day of school. Stage director is Edna Garabedian,
The show is 40-minutes long in the theater and will also be brought into as many as 10 schools (GGO's goal, depending on sponsorships). Low-income schools without funds for such performances have been contacted. Sponsors will make it possible for parents and children from low-income schools, to be seated together in the audience at Marin Center's Marin Showcase Theatre October 9 and 11. School class groups from 10 schools will be invited to the audience for the dress rehearsals.
Raquel Rose, Assistant Superintendent of Marin County schools writes: "Our office is committed to supporting organizations like the Golden Gate Opera because their work is focused on enhancing our children's educational experience and teaching them life lessons. This project focuses on inclusion and provides children the opportunity to see live theater while learning about bullying and acceptance."
Sponsors are sought to achieve matching funds for the CAC grant. Donations are accepted online at Golden Gate Opera web site http://www.goldengateopera.org or can be mailed to Golden Gate Opera 475 Gate 5 Road, Ste. 204, Sausalito, CA 94965-1443.
"California Arts Council grants support a wide range of projects that are crafted by each community to reflect their values and needs," said Donn K. Harris, Chair of the California Arts Council. "It is always exciting to see what creative minds attempt to do when working collaboratively. With an increased state investment, we are able to further spark the powerful growth and prosperity that result from the deep arts engagement provided by our grant programs." To view a complete listing of all Local Impact grantees, visit http://arts.ca.gov/news/prdetail.php?id=210
# # #
The Mission of Golden Gate Opera is to enrich the community's experience by providing access to a myriad of fine arts found in live, professional opera. GGO inspires people of all ages, cultural and economic backgrounds to appreciate the arts, life and learning through high quality performances and educational programs. Our purpose is to preserve the art form of opera, to provide opportunities for emerging artists to develop their careers, and to educate the community through opera.
The Mission of the California Arts Council, a state agency, is to advance California through the arts and creativity. The Council is committed to building public will and resources for the arts; fostering accessible arts initiatives that reflect contributions from all of California's diverse populations; serving as a thought leader and champion for the arts; and providing effective and relevant programs and services. Learn more at http://www.arts.ca.gov.