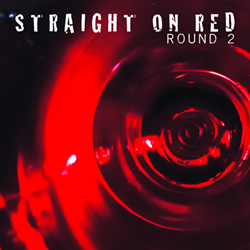 "Round 2 is a pretty terrific album; an easy transition for pop enthusiasts into more cerebral stuff and has enough strong performances to keep serious jazzers satisfied" Music Blogger Trevor Shaw
(PRWEB) July 20, 2015
One high-flying advertising executive has made an unusual career move – swapping ads for jazz riffs and multiple awards.
In the last month he has received awards from both the Indie International and Hollywood songwriting contests, winning the jazz/blues category in the former and two categories in the latter.
These awards have followed his band Straight On Red's second and most recent release, 'Round 2'. Across their two albums, thirteen of Phil's songs have now amassed twenty-two placements across five songwriting competitions in the U.S. and the UK.
This is no overnight success, however. After a 16 year run as a London advertising executive, he quit to pursue his dream to embark upon a songwriting career. In September 2001 he enrolled at Boston's world-renowned Berklee School of Music to study his lifelong passion for music.
After a year at Berklee, he returned to the UK, passed an audition for Trinity College of Music and attended part-time for four years, juggling his music studies and consultancy work in the ad industry.
The members in his band Straight On Red were impressed with Phil's writing abilities (both music and lyrics), so they soon hit the studio in 2012 and made their first eponymously titled album, 'Straight On Red'.
A year later, Phil won his first award, courtesy of the UK Songwriting Contest for Nietzsche Tonight, this was only the start…
Round 2 looks set to win the band an abundance of new fans and accolades. The album typifies their 8-piece power-house sound, mixing deliciously funky grooves with blasts of pure danceable pop and jazzy overtones. Think Steely Dan, Stevie Wonder, Led Zeppelin and the Brand New Heavies all in the same band. Lyrically, Phil's songs cast a sharp and sardonic eye on the plight, romantic and otherwise, of 21st century man, observing the humorous side of heartbreak, humiliation and misanthropy.
All of the songs on Round 2 are original with the exception of two covers: Time Is Running Out by Muse and Aerosmith classic, Dream On, both given a funky makeover.
As notable music blogger Trevor Shaw says in his recent review:
"Round 2 is a pretty terrific album; an easy transition for pop enthusiasts into more cerebral stuff and has enough strong performances to keep serious jazzers satisfied."
(Full review here: http://www.trevorfshaw.com/round-2.html)
Speaking of these recent successes, Phil Danter said:
"The band and I are all very excited at the critical recognition we've gained recently. We're really hopeful our exposure on The Jazz Network Worldwide, coupled with our competition successes will create a ripple effect amongst journalists, media outlets, bloggers and music industry influencers which will ultimately bring us many new fans.
"We have a third album in the pipeline and believe our crossover-style live act will appeal to a wide range of fans. Being hard to classify in terms of genre is actually a bonus - it means we can legitimately play a whole range of music festivals or venues, and secure airplay on both specialized jazz/smooth jazz radio stations and those playing broader adult contemporary material."
The musicians on this project are: Brass: Nick Ashwood, Bass: Richard Beardmore, Keys: Kris Chase-Byrne, Guitars: Phil Danter. Percussion: Chris Davis, Woodwinds: Mike Davies, Drums: Ben Haines and Vocals: Tim Prottey-Jones
The Jazz Network Worldwide will be featuring Straight On Red's Round 2 album on July 20-26, 2015 at http://www.thejazznetworkworldwide.com/
##ENDS##