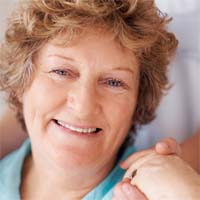 These studies are an encouraging reminder that longer-term survival is possible,
Raleigh, NC (PRWEB) July 20, 2015
A pair of studies from Italian and Australian cancer researchers offer some ways to predict which mesothelioma patients are most likely to survive longer after surgery. Surviving Mesothelioma has just posted a new article on these studies. Click here to read it now.
In a study published in the Annals of Thoracic Surgery, doctors in Italy analyzed the outcomes of 468 pleural mesothelioma patients who had lung-removing surgery between 2000 and 2010.
"Our prognostic model facilitates the prediction of long term survival after surgery for malignant pleural mesothelioma and can help to stratify the outcomes and eventually, tailor postoperative treatment," explains lead author and thoracic surgeon Dr. Giovanni Leuzzi of the Regina Elena National Cancer Institute in Rome.
At the same time, an Australian study published in the ANZ Journal of Surgery finds that peritoneal mesothelioma patients who had surgery at a Sydney hospital between 1996 and 2014 lived longest if they were young, had epithelioid mesothelioma, and had a lower peritoneal cancer index score.
"Mesothelioma patients and their families tend to hear so much bad news about mesothelioma survival. These studies are an encouraging reminder that longer-term survival is possible," says Alex Strauss, Managing Editor of Surviving Mesothelioma.
To read more about these two new studies and about others who have survived mesothelioma, see Predicting Long-Term Mesothelioma Survival After Surgery, now available on the Surviving Mesothelioma website.
Luzzi, G et al, "Prognostic Score of Long-Term Survival After Surgery for Malignant Pleural Mesothelioma: A Multicenter Analysis", July 9, 2015, Annals of Thoracic Surgery, Epub ahead of print, http://www.annalsthoracicsurgery.org/article/S0003-4975(15)00714-6/abstract
Alzahrani, N et al, "Cytoreductive surgery and hyperthermic intraperitoneal chemotherapy: long-term results at St. George Hospital, Australia", July 14, 2015, ANZ Journal of Surgery, Epub ahead of print, http://www.ncbi.nlm.nih.gov/pubmed/26179296
For nearly ten years, Surviving Mesothelioma has brought readers the most important and ground-breaking news on the causes, diagnosis and treatment of mesothelioma. All Surviving Mesothelioma news is gathered and reported directly from the peer-reviewed medical literature. Written for patients and their loved ones, Surviving Mesothelioma news helps families make more informed decisions.