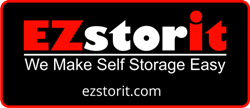 It is an honor for us to welcome Public Storage, one of the most trusted storage operators in the United States to our site.
(PRWEB) July 22, 2015
EZstorit.com is proud to announce that Public Storage has joined EZstorit.com to list and market their self-storage facilities nationwide. "It is an honor for us to welcome Public Storage, one of the most trusted storage operators in the United States to our site. It really says a lot about what we are doing and the confidence that Public Storage, the nation's largest self-storage company has in us," stated Lee Preston, Director of Marketing and Promotion for EZstorit.com.
With the addition of Public Storage's facilities, customers now have a wide assortment of self-storage facilities nationwide on EZstorit.com where they can select and reserve a unit to fit their personal needs. Whether searching for household, business, moving, vehicle, boat and/or RV storage, their user friendly website makes it easy for customers to reserve the most convenient storage units online. Reservations are made online with a click-thru link directly with Public Storage, offering the most up-to-date information on unit availability, pricing and specials as well as other features.
Public Storage, a leader in the self storage industry is revolutionizing the way people use storage today. Public Storage has been looking after people's belongings for over 40 years, so you can feel at ease when you leave your stuff at one of Public Storage's locations. "Speaking of locations, with Public Storage's 2200+ facilities, customers can pretty much find a self-storage unit around the corner from their home or office". Source - PublicStorage.com
EZstorit.com founded August 2014, is quickly making its mark among of self-storage aggregators. Their tech specialists have created a sleek user-friendly website that has been and continues to be optimized for Google, Bing, and Yahoo, is quickly climbing in their ranks for organic searches. They might be new, but they come with decades of self storage experience. Their low flat rate pricing business model affords large and small self storage operators the same opportunity for affordable marketing and nationwide exposure via the web, making it possible to maximize ROI by renting their vacant storage units.
About EZstorit.com
EZstorit.com specializes in making the search for self-storage units simple and easy. It's easy for customers to search, compare amenities and reserve a self-storage unit online directly from the facility. EZstorit.com, an online self-storage aggregator that specializes in Flat Rate Pricing for self-storage facility owners, offers the lowest pricing model in the self-storage industry, while giving facility owners control over the customer interaction. For more information you can contact EZstorit.com (http://ezstorit.com) at 888-686-2849.
About Public Storage
Public Storage, a member of the S&P 500 and FT Global 500, is a fully integrated, self-administered and self-managed real estate investment trust that primarily acquires, develops, owns and operates self-storage facilities. The Company's headquarters are located in Glendale, California. At September 30, 2014, the Company had interests in 2,234 self-storage facilities located in 38 states.
Source/Related Links
http://ezstorit.com
http://publicstorage.com
For more information contact Lee Preston, Director of Marketing and Promotion at lpreston(at)ezstorit(dot)com or (888)686-2849.