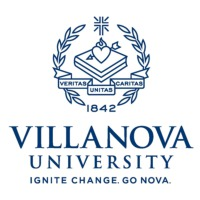 "By taking a step back and asking why are we really doing this and building a process that speaks to that, it really builds your reputation on campus and your credibility.
Austin, TX (PRWEB) July 20, 2015
How powerful is performance management when it comes to assessing staff at higher education institutions? Done right, it not only can help develop and retain a college's or university's employees, but it can also change an institution's culture.
That's according to two Villanova University human resource and training professionals who are presenting at "Impacting Your Institution's Culture with Online Performance Management," a webcast presented by PeopleAdmin, a leader in talent management for K-12, higher education and government.
Higher education staff and human resource professionals can attend the complimentary webinar on Tuesday, July 21 from 1-2 p.m. Central time by registering here.
Presenting will be Jennifer Derry, Ph.D., SPHR, director of training and staff development for Villanova University, northwest of Philadelphia. She will be joined by Bev Das, recently retired director of HRIS, Employment & Compensation for the university, which has a student enrollment of about 11,000.
Derry and Das will explain how Villanova transformed its community's perception of performance management by implementing an online performance process. Derry said once freed from the barrier of the performance review paper exchange, university supervisors and their staff realized what the process was really about: conversations about past performance as a meaningful planning tool for the future.
"Now they have to talk," Derry said. "We can spend our time training people on how to talk to each other, which is much better use of time than training them to fill out a form."
Performance management has always been this necessary evil in higher education, Das said. "It's emotional, it's thorny, everything about it can be frustrating," she said. "It has always been something HR just does," Derry added. "By taking a step back and asking why are we really doing this and building a process that speaks to that, it really builds your reputation on campus and your credibility."
Derry said performance management plays a key role in talent management today as old ideas around staffing and assessment are being replaced by a focus on culture, engagement, work environment and empowerment.
"I see performance management in higher education being used more and more strategically in this way in the future," she said.
For more information on PeopleAdmin and performance management, visit peopleadmin.com or call 1 (877) 938-5900.
About PeopleAdmin
PeopleAdmin is the leading provider of cloud-based talent management solutions for education and government. Its software enables clients to streamline the hiring process, onboard new employees, efficiently manage positions and employee performance, develop compliant and defensible audit trails, and utilize industry-leading reporting and metrics. PeopleAdmin's integrated talent management suite, SelectSuite®, includes applicant tracking, faculty search committee management, position management, onboarding, and performance management. PeopleAdmin solutions are rapidly deployed, easy-to-use and supported through a world-class customer service organization. Visit peopleadmin.com for more information.