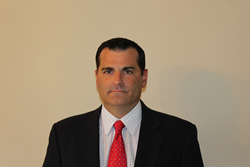 We're pleased to add Bill to our growing team of expert benefit consultants.
Lancaster, PA (PRWEB) July 27, 2015
StoudtAdvisors, a division of Crawford Advisors, LLC, an AssuredPartners company, is pleased to announce the addition of Bill Shoemaker, Corporate Benefits Consultant, to their growing team of benefits professionals.
Bill Shoemaker's career includes more than 20 years of employee benefit experience. Bill specializes in self-funded health & welfare benefit programs, group wellness plans, alternative funding solutions, and long-term benefit strategies for employer groups.
Prior to joining Crawford Advisors in 2014, Bill worked as a benefits consultant for a large regional brokerage firm for 11 years and spent eight years with a third party benefits administrator developing self-funded health plans for large employers. He holds a bachelor's of arts degree from Mount Saint Mary's University and is licensed in Pennsylvania to sell health, life, and annuities.
StoudtAdvisors CEO, David Stoudt commented, "We continue to operate under the same philosophy as when my father founded the company — ensuring clients receive an in-depth approach with personalized, one-on-one benefit solutions. We're pleased to add Bill to our growing team of expert benefit consultants."
StoudtAdvisors specializes in Employee Benefits, Human Resource and Wellness consulting for businesses of all sizes in South Central Pennsylvania and beyond. For more information, visit: http://www.stoudtadvisors.com.
In June of 2015, StoudtAdvisors partnered with Crawford Advisors, LLC and AssuredPartners. Crawford Advisors is one of the nation's leading and best-equipped full-service benefits consulting and brokerage firms. The combined organizations offer the deep expertise of a national firm, yet are small enough to provide the personalized attention companies need and expect.