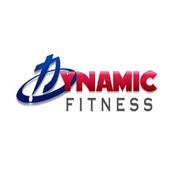 We're very excited for our members and prospective members to get to see the final product of what we've been working so hard on
Katy, TX (PRWEB) July 20, 2015
On July 15, 2015, CEO of Dynamic Fitness, Jared Williams, proudly announced the soft opening of the company's newest Barker Cypress facility in the Energy Corridor of Houston, Texas. Doors will be open to Dynamic Fitness members. It is the fourth fitness center in Houston, conveniently located off I-10 and able to serve a greater number of members in the local area.
The Barker Cypress branch is unlike any other Dynamic Fitness location, with more equipment and more amenities in its 32,000-square-foot facility than the company's other three fitness centers. During the soft opening, members and prospective members will be able to enjoy the 25 meter pole, steam room, sauna, Olympic size pool, Jacuzzi, and state-of-the-art tanning services for the very first time. Members can also take advantage of a new turf area to explore their full potential and highest performance goals.
"We're very excited for our members and prospective members to get to see the final product of what we've been working so hard on," Williams said of the exclusive event. "This facility is going to be an absolutely incomparable product for what we're about to be offering. People will now be able to get to see exactly what we have to bring to our members and to the community." A full-service staff will be available to assist patrons and answer questions.
The general public can test out the new equipment in the Barker Cypress facility during the grand opening in Fall 2015. Like the soft opening, it will highlight many of the new gym's features. There will also be local vendors, food, and entertainment.
Dynamic Fitness takes pride in its hands-on approach to fitness. The top-line fitness center offers personal trainers, group classes, student discounts, training calendars, and individualized nutrition plans to ensure the best possible results for its members.
About Dynamic Fitness
Dynamic Fitness aims to be the leading fitness provider in the communities it serves. Their amenities, spread out through 30,000 sq. feet facilities, include tanning, free weight areas, swimming pools, group training programs, and more, in addition to convenient open hours. To learn more about Dynamic Fitness and to view offerings by location, please visit http://www.thedynamicfitness.com