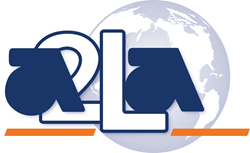 Frederick, MD (PRWEB) July 21, 2015
State of Louisiana Laws Title 32 – Motor Vehicles and Traffic Regulations, RS 32:663 – Approval of Testing Methods by Department of Public Safety and Corrections states that the chemical analyses of a person's blood, urine, breath, or other bodily substance shall be performed by an individual or laboratory possessing a valid permit issued by the Department of Public Safety and Corrections. In reviewing an application for permit the Department of Public Safety and Corrections may use accreditation by one or more of the identified professional organizations in its determination of the qualifications and competence of the applicant.
Effective July 1st, 2015 through enrollment of Louisiana Act No. 111, the American Association for Laboratory Accreditation (A2LA) is now included in §32:663 as a recognized accreditation body of laboratories performing chemical analysis of a person's blood, urine, breath, or other bodily substance.
The National Commission of Forensic Science (NCFS), established by the Department of Justice (DOJ) in 2013, voted in 2015 to recommend to the Attorney General a requirement that all federal forensic laboratories and crime scene units and non-federal laboratories and units receiving federal funds gain accreditation to an internationally-recognized accreditation standard, such ISO/IEC 17025 for testing, ISO/IEC 17020 for inspection (crime scene), and ISO 15189 for clinical testing. A2LA is the only US-based accreditation body recognized internationally to offer accreditation to all three standards and this recent approval in Louisiana is a key step in ensuring that our customers are prepared to meet the requirements of the National Commission and state regulations.
The A2LA Forensic Science Accreditation Program is available to all laboratories and crime scene units, regardless of size, and A2LA offers numerous training programs in areas such as accreditation requirements, internal auditing, root cause analysis, and measurement uncertainty to ensure that our customers have the best opportunities to succeed as A2LA-accredited organizations.
For additional information regarding the A2LA Forensic Science Accreditation Program, please see the A2LA forensic program webpage http://www.A2LA.org/Forensic or contact Program Manager, Karin Athanas, at 301 644 3236 or kathanas(at)A2LA(dot)org.
About A2LA:
A2LA is a non-profit membership association with over 35 years of experience providing internationally-recognized accreditation and training services. A2LA offers accreditation for forensic testing laboratories (ISO/IEC 17025 General Requirements for the Competence of Testing and Calibration Laboratories) and crime scene units (ISO/IEC 17020 Requirements for the Operation of Various Types of Bodies Performing Inspection) and is internationally-recognized through the International Laboratory Accreditation Cooperation (ILAC) Mutual Recognition Arrangement (MRA). A2LA also offers accreditation to ISO/IEC 17065, ISO/IEC 17043, ISO 15189 and ISO/IEC Guide 34.