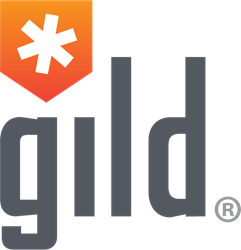 San Francisco, CA (PRWEB) July 22, 2015
Gild, the company that powers the way companies find, engage, and hire talent with data and intelligence, today announced that it has surpassed over 1,200 customers across a wide array of industries. The company also announced the appointment of former Rackspace CMO and SolarWinds Executive Vice President – Products and Markets, Suaad Sait, to its Board of Directors, where he will advise the company on its long-term growth strategy.
As an entrepreneur, advisor and board member for startups, Sait is well versed in recognizing and supporting rapidly expanding new companies.
"Suaad's experience developing some of the most influential and fast-growing companies in enterprise technology will make him incredibly valuable to Gild as we continue on our current trajectory," said Gild CEO Sheeroy Desai. "His addition to the board gives us access to the complete spectrum of expertise that we need to keep thriving. It's an honor to work with someone so respected for both his understanding of the existing industry landscape and his vision for its future."
"I'm passionate about companies like Gild that are leading a fundamental shift in their industry," Sait said. "Hiring is the most important strategic challenge for growing businesses. Gild's use of automation, predictive analytics, and machine learning is accelerating hiring success like no one else in this industry. I believe it's a company that will dramatically impact the future of talent acquisition, and I'm thrilled to be able to help fuel that expansion."
Growing customer roster signals high demand for smart hiring
Gild is experiencing massive user adoption, with the Gild Platform now surpassing 1,200 customers in industries ranging from travel to social media, healthcare, and financial services. Recently added customers include Gainsight, Recurly, and Smartsheet.
"We believe our rapidly expanding customer base indicates the larger shift taking hold across the industry," said Desai. "Traditional approaches to talent acquisition are losing ground as companies prioritize better hiring, so they can stay competitive. Gild is leading the charge as hiring teams move away from outdated applicant tracking systems toward new, smarter solutions based on Hiring Success Management."
Industry recognizes Gild's unique approach
Gild also announced that it has been honored with several recent industry awards, including a 2015 TiE50 Award as one of 50 outstanding new technology startups, and was named one of Aragon Research's Hot Vendors in Talent Management for 2015.
"Our Hot Vendors are companies we believe will play key roles shaping the future of their respective industries," said Jim Lundy, founder and lead analyst of Aragon Research. "Hiring software is long overdue for a new standard, and we see Gild's innovative use of predictive technology for hiring and steadily increasing popularity as indicators that it will be instrumental in establishing that higher bar."
The Gild Platform is the industry's first end-to-end smart hiring platform that applies data science, predictive analytics, and consumer-friendly technologies to every step of talent acquisition.
Gild is a pioneer in the field of Hiring Success Management (HSM), an approach that uses emerging "Smart SaaS" technologies for managing and maximizing the entire hiring process. The company recently participated in a report on Hiring Success Management by The Aberdeen Group.
For more information about Gild, please visit http://www.gild.com. For more information about Hiring Success Management, visit http://www.gild.com/hiring-success-management/.
About Gild
Gild is transforming the talent acquisition industry and fundamentally changing how the world hires. Fueled by data science, consumer-friendly technologies, and predictive analytics, Gild's smart hiring platform powers the way companies find, nurture, and hire talent across all industries and functions. Gild is used by growing companies to hire the talent they need to innovate and succeed—smarter and faster. Founded in 2011, Gild is headquartered in San Francisco, with offices in Salt Lake City and Milan.