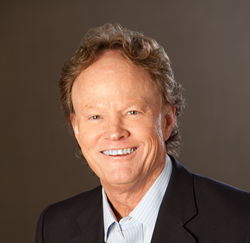 North Hollywood, CA (PRWEB) July 22, 2015
IPC Healthcare, Inc. (Nasdaq: IPCM), a leading national acute hospitalist and post-acute provider organization, today announced that Chief Strategy Officer, Ron Greeno, M.D., FCCP, is the subject of a new podcast posted by the Society of Hospital Medicine's (SHM). The podcast is live on the SHM website: http://www.beforethewhitecoat.org
The podcast is the second in a series entitled "Before the White Coat," which profiles individual physicians about their life before they became influential leaders in healthcare and prominent hospitalists. The first podcast featured IPC Board Member, Robert Wachter, M.D.
A pioneer in hospital medicine, Dr. Greeno recently joined IPC where he is leading the company's strategy. In his new role, his breadth of experience will support IPC's efforts in leading and innovating across the acute and post-acute continuum. Dr. Greeno is also a founding member of SHM, currently serving on the Society's Board of Directors and as Chairman of Public Policy leading SHM's advocacy and governmental relations efforts.
About IPC Healthcare, Inc.
IPC Healthcare, Inc. (Nasdaq: IPCM) is a leading national acute hospitalist and post-acute provider group practice company. IPC Healthcare's affiliated physicians and other clinical providers practice in over 400 hospitals and 1,700 post-acute care facilities. The Company offers its 1,800 employed clinicians comprehensive training, information technology, and management support systems to improve the quality and reduce the cost of patient care in the facilities it serves. For more information, visit the IPC Healthcare website at http://www.ipchealthcare.com.