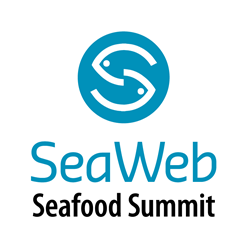 We are excited about the interest generated around the building of the 2016 content program...
Portland, ME (PRWEB) July 21, 2015
SeaWeb and Diversified Communications, the producers of the SeaWeb Seafood Summit, the premier conference on seafood sustainability, are now accepting proposals for the upcoming Summit in St. Julian's, Malta (1-3 February, 2016) until midnight (EDT) 3 August, 2015. Global leaders from the seafood industry, conservation community, academia and government, NGOs, government agencies, scientists, members of academic institutions and media are invited to submit conference program proposals at http://www.seafoodsummit.org/call-for-proposal-form.
The conference content for the 2016 SeaWeb Seafood Summit will focus around the theme of "Advancing Solutions in Sustainable Seafood" by covering topics on:

Success and innovation in sustainable seafood that will lead into the future; and
The future of sustainable seafood—the challenges, strategies and emerging issues that will shape the marketplace in the next decade
Suggested areas of focus include (but are not limited to):

The Future of Production—Aquaculture technology, Bluefin Tuna, discards/bycatch, regulatory landscape, Whitefish, 'spotlight: Africa.'
The Supply Chain of the Future—High seas fisheries enforcement, Fishery Improvement Projects (FIPs) and the European Supply Chain, precompetitive approaches to traceability, human rights, labor and social issues, the impact of certification, 'spotlight: China or Thailand.'
The Future of Consumption—Aquaculture feed, market preferences and consumer behavior, the role of seafood in the global protein market, the role of fresh, frozen and canned seafood in advancing sustainability, waste in processing, 'spotlight: Japan.'
"We are excited about the interest generated around the building of the 2016 content program," said Dawn M. Martin, SeaWeb President. "We have received numerous requests to extend the deadline for proposal submissions to allow for more thorough and forward thinking ideas to be presented."
Proposals are encouraged to utilize presentation formats that promote audience engagement and interaction. Preference will be given to proposals that think beyond the traditional panel presentation format and include ways to stimulate outcome-oriented or solution-driven discussions.
All proposals must be received no later than midnight on 3 August, 2015, U.S. Eastern Time. Those who submit proposals will be notified on its status by 31 August, 2015.
To review the requirements for submission or to submit a proposal, visit the 2016 Call for Proposal page at http://www.seafoodsummit.org/call-for-proposal-form.
About SeaWeb
SeaWeb transforms knowledge into action by shining a spotlight on workable, science-based solutions to the most serious threats facing the ocean. To accomplish this important goal, SeaWeb convenes forums where economic, policy, social and environmental interests converge to improve ocean health and sustainability. SeaWeb works collaboratively with targeted sectors to encourage market solutions, policies and behaviors that result in a healthy, thriving ocean. By using the science of communications to inform and empower diverse ocean voices and conservation champions, SeaWeb is creating a culture of ocean conservation. For more information, visit: http://www.seaweb.org.
About Diversified Communications
Diversified Communications is a leading international media company providing market access, education and information through global, national and regional face-to-face events, digital products, publications and television stations. Diversified serves a number of industries including: seafood, food service, natural and organic, healthcare, commercial marine and business management. The company's global seafood portfolio of expositions and media includes Seafood Expo North America/Seafood Processing North America, Seafood Expo Global/Seafood Processing Global, Seafood Expo Asia and SeafoodSource.com. Diversified Communications, in partnership with SeaWeb, also produces SeaWeb Seafood Summit, the world's premier seafood conference on sustainability. Based in Portland, Maine, USA, Diversified has divisions in the Eastern United States, Australia, Canada, Hong Kong, India, Thailand and the United Kingdom. For more information, visit: http://www.divcom.com
# # #
Media contacts:
Diversified Communications
Christine Pedersen, Marketing Manager
cpedersen@divcom.com
+1 207-842-5488
SeaWeb
Marida Hines, Senior Manager
mhines@seaweb.org
+1 301-580-1026