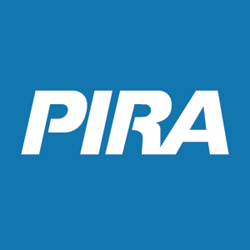 Brent crude prices lost ground over the last few weeks with bearish news/sentiment leading to a selloff of non-commercial (financial) net length in oil.
New York, NY (PRWEB) July 20, 2015
NYC-based PIRA Energy Group believes that pessimism about oil prices because of the Iran nuclear deal and economic concern about China and Europe are overdone. In the U.S., the stock excess modestly widens. In Japan, crude runs continue to rise while product stocks rise on lower demand. Specifically, PIRA's analysis of the oil market fundamentals has revealed the following:
European Oil Market Forecast
Brent crude prices lost ground over the last few weeks with bearish news/sentiment leading to a selloff of non-commercial (financial) net length in oil. However, pessimism about oil prices because of the Iran nuclear deal and economic concern about China and Europe are overblown. Under the Iranian nuclear agreement, incremental Iranian oil will not likely hit the market until the second quarter 2016. The ECB and Chinese authorities have enough levers to pull to maintain economic growth momentum, and there has been enough stimulus injected into the financial system to provide uplift to global growth in second half 2015. Near-term crude oil fundamentals have been tightening with high refinery runs this summer and sequentially flat/declining U.S. crude production. With crude stock declines, prompt prices have strengthened as expected. Gasoline cracks are very strong and should remain healthy for the next few weeks at least but will continue to decline from their seasonal peak earlier this month. For middle distillates, with high refinery production in the Atlantic Basin and new distillate-oriented refineries ramping up in the Middle East, stocks will build. Diesel cracks will continue to erode over the next one to two months before seeing some seasonal recovery. Recent European refinery margin strength, the best in many years, will fall below last year's levels by 4Q15.
U.S. Stock Excess Modestly Widens
This past week's 2.8 million barrel inventory increase was 1.6 million barrels larger than the build last year for the same week, slightly widening the year-on-year inventory excess to almost 147 million barrels, or 13%. The product excess narrowed by 1.6 million barrels, but the crude excess widened by 3.2 million barrels despite this past week's substantial crude inventory decline.
Japan Crude Runs Continue to Rise, Post-Turnarounds, While Product Stocks Rise on Lower Demand
Crude runs posted a second straight significant rise as maintenance continues to wind down and unplanned outages have restarted. Crude imports fell back and crude stocks posted a 3 MMBbls draw. Finished product stocks built by a slightly lesser amount, with gasoline, gasoil, and kero demands falling and their stock levels rising. The indicative refining margin remained good and little changed. Stronger gasoline cracks offset declines in the other major cracks.
Fracking Policy Monitor
EPA's study thus far did not find evidence that fracking "led to widespread, systemic impacts on drinking water resources in the United States." A judge in Wyoming has temporarily put a halt to the BLM's rules for fracking on federal lands. Texas and Oklahoma passed laws that would prohibit local bans on fracking. Also in Oklahoma, a state Supreme Court ruling makes it easier for it to sue for damages resulting from earthquakes.
U.S. LPG Prices Outperform
Mont Belvieu LPG prices stood strong for a second week despite sharply lower broader energy market pricing. August propane futures at the market center were mostly unchanged on the weak despite sharply lower crude oil, thus propane's ratio to WTI strengthened yet again, to near 36% of US benchmark oil. Augy butane at MTB fell a fraction of a percent to settle just under 58¢/gal. Prompt ethane prices gained 1% with stronger natural gas prices.
Ethanol Manufacturing Margins Declined for the Eight Straight Week
Most U.S. ethanol prices rose slightly the week ending July 10, supported by higher corn costs. Manufacturing margins in Chicago have decreased for eight straight weeks, however, as recent increases in raw material costs could not be fully passed through.
U.S. Production of Ethanol-Blended Gasoline Decreases
Ethanol-blended gasoline production declined sharply to a six-week low 8,837 MB/D the week ending July 10 as total gasoline output dropped and ethanol made up a smaller percentage of the total pool. Ethanol output fell slightly to 984 MB/D, down 3 MB/D from the previous week, but up 41 MB/D year-on-year.
Incremental Iranian Oil Now Expected in 2Q16
PIRA updates its view on the return of Iranian oil given the timeframe laid out in the nuclear accord finalized on July 14. We now believe incremental Iranian oil will hit the market in the second quarter of 2016, likely April or May. Once sanctions are lifted, we expect Iranian crude production to rise rapidly, from 3.0 MMB/D currently to full capacity of 3.5 MMB/D by the end of 2016. Our forecast for 2016 Iranian production is close to PIRA's June Reference Case, although first half production is slightly lower and second half production slightly higher.
Finalized Nuclear Deal Confirms Incremental Oil Not Likely Until 2016
The final nuclear deal reached by Iran and the P5+1 is in line with PIRA's expectations that incremental Iranian oil will not hit the market until sometime in 2016. The deal is to be adopted within 90 days, perhaps sooner, but implementation is not likely to occur in less than four to six months. Sanctions relief is dependent upon IAEA verification that Iran has implemented specific nuclear-related measures, which will take time to establish, verify, and report. There is also still potential for delays or slow movement during the process. For now, PIRA assumes Iranian oil exports will increase by 300 MB/D in the first half of 2016. Increases are expected to slow thereafter, and we expect Iran to reach full crude productive capacity of 3.5 MMB/D in 2017.
The information above is part of PIRA Energy Group's weekly Energy Market Recap - which alerts readers to PIRA's current analysis of energy markets around the world as well as the key economic and political factors driving those markets.
Click here for additional information on PIRA's global energy commodity market research services.
CONTACT:
PIRA Energy Group
3 Park Avenue, 26th Floor
New York, NY 10016
212-686-6808
sales(at)pira(dot)com