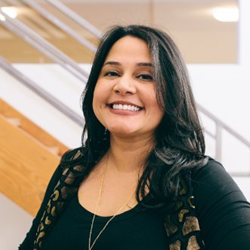 Los Angeles (PRWEB) July 21, 2015
BeyondCurious (http://www.beyondcurious.com), an innovation agency that creates mobile experiences, today announced that the agency has been named Supplier of the Year by the Southern California Minority Supplier Development Council (SCMSDC).
The award recognizes certified minority suppliers for their outstanding partnerships with SCMSDC corporate members, as well as their contributions to the community. Toyota nominated BeyondCurious for being a strategic partner and creating impact through groundbreaking digital products and experiences. BeyondCurious was also recognized for its contributions to the diverse business community.
Mia Phillips, National Manager of Product Sales & Engagement for Toyota Motor Sales U.S.A., said, "BeyondCurious has played a crucial role in developing digital solutions that keep our brands at the forefront of innovation and technology. BeyondCurious provides advanced applications that motivate, influence and maximize consumer engagement. We are proud to be an innovation partner with BeyondCurious."
Nikki Barua, CEO of BeyondCurious, said, "BeyondCurious is honored to receive this award and proud to be a minority business. We believe that diversity is the lifeblood of innovation. Growth through diversity is about embracing otherness and allowing differences in perspectives so that the most powerful ideas may prevail. Diversity isn't a feel good thing or a box to check. It's a business imperative for success."
BeyondCurious has applied its Innovation@Speed approach to support Toyota's new product launches with enterprise digital solutions and platforms. This proprietary process is designed to rapidly incubate ideas, unleash creativity and accelerate digital product development.
To win a Supplier of the Year award, a certified minority supplier must meet a number of rigorous requirements, such as consistent growth of its customer base, quality of its services, and contributions to the local community. BeyondCurious was the Supplier of the Year winner in Class II (annual revenue size of $1 million to $10 million). Winners were announced July 16 at the Supplier of the Year Awards Luncheon in the Renaissance Long Beach Hotel.
About BeyondCurious
BeyondCurious is an innovation agency that creates mobile-first experiences for brands such as Toyota, GoPro, Sonos and Lexus. The agency's CatalystGo offering helps brands innovate better, faster and more cost-effectively than the competition. The agency is headquartered in Los Angeles. For more information, please visit http://www.beyondcurious.com.