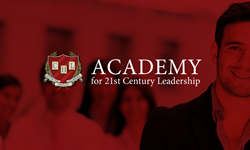 As Hispanic professionals, many of us are creating barriers to our own advancement, instead of leveraging the natural ways we think, act and are motivated to perform and sustain momentum
Irvine, CA (PRWEB) July 22, 2015
Center for Hispanic Leadership has announced the launch of CHL Academy for 21st century leadership, featuring a newly revamped web site, new content, and updated CHL services. To its core thought leadership and professional development offerings of keynotes, summits, courseware, online training and certification, and executive coaching, CHL Academy now offers three new content licensing services: License CHL Academy, Content Development and Custom Courseware.
The premise behind CHL Academy is to serve as a talent development and advancement platform to better prepare America's leadership for the cultural demographic shift™. According to CHL Academy founder and President Glenn Llopis, "The U.S. cultural demographic shift is about the workplace and the marketplace telling us that it's no longer about the business defining the individual, but about the individual defining the business. This is why Hispanics – the largest and fastest growing wave of the cultural shift – seek a workplace where they can be their most authentic selves and activate what I call their immigrant perspective; that is, the influence their cultural values have on the natural ways they think, act and are motivated to perform at work."
Llopis cited the recent announcement on July 13 that Starbucks is leading a team effort to hire 100,000 young, minority workers to reach their jobs goal in the next three years as evidence of the influence of the cultural demographic shift on the future of American business. The multi-company initiative includes commitment from more than a dozen companies, including Alaska Air Group Inc., CVS Health Corp., Lyft Inc., Microsoft Corp., and Wal-Mart Stores Inc.
The original professional development content, design, framework, curriculum and learning engagement tools provided by CHL Academy will enable companies like these and others to create competitive advantage in the recruitment, development and advancement of top Hispanic talent as they move into 21st century leadership positions. In fact, the Academy puts corporations on a track to become best place to work" academy companies –– by becoming more culturally proficient and authentic in how they engage with the cultural demographic shift, and by supporting new business models and the highest industry standards and best practices for talent development and leadership advancement.
The Academy's methodology is built around a proven three-step (4-6-4) framework for leadership and career success. They are: mastering the four skills to becoming an Opportunity Expert: seeing, sowing, growing and sharing opportunities (step 1); developing the innate six characteristics of the 21st century leader (step 2); and answering the four questions that define one's personal brand as a leader (step 3).
"As Hispanic professionals, many of us are creating barriers to our own advancement, instead of leveraging the natural ways we think, act and are motivated to perform and sustain momentum," says Annette Prieto Llopis, VP of Client Relations. "Until we do, we'll never discover our true leadership impact and influence and reach our full potential, and that's just what the CHL Academy methodology is designed to do – and has proven to accomplish."
Much of the featured content on the newly-launched site is centered around the six characteristics of the 21st leader that is at the heart of the Academy's methodology and framework: See Opportunity in Everything; Anticipate the Unexpected; Passionate Pursuits; Entrepreneurial Spirit; Cultural Promise; and Legacy. On the training side, users will find new courseware and online certification for Personal Braining and Career Advancement.
One of the biggest changes is the addition of Content Licensing, providing companies that are seeking to create an Academy company learning environment for top Hispanic talent with the ability to license or customize the Academy's onsite courseware and online certification program. Content licensing also includes "Train the Trainer" instruction to assure that the impact and integrity of the learning experience remains consistent and supports specific business goals.
Beyond content licensing, CHL Academy provides Content Development services to support an organization's specific leadership and professional development goals for Hispanics, and Custom Courseware to support an organization's business model, business goals and objectives, and learning goals and methodologies.
Concludes Llopis: "Hispanics are performing at only 40% of their full potential in the workplace. CHL Academy is designed to fill this huge opportunity gap that exists across all industries, and across all functional areas within companies. Our results show that Hispanics who attend CHL Academy start delivering 80% of their full potential at work after just four months and 100% attribute the enabling of their Hispanic heritage as crucial to their career growth and their ability to contribute to the success of the organization. Furthermore, non-Hispanics who attend CHL Academy increase their cultural awareness by 90% and their Hispanic employees increase their workplace engagement by nearly two-thirds."
For more information, please contact Sandy Sickler at sandy(at)glennllopisgroup.com .