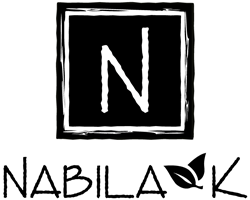 Voyager's Garden is such a lovely fragrance, blending just the right amounts of fruit and floral.
New York, NY (PRWEB) July 22, 2015
Lifestyle cosmetics company, NABILA K, recently unveiled the first of its newest line of triple milled luxury soap bars. Of the impressive ten fragrance line up, the first to be released is Voyager's Garden, a delightful fruit blend of pomegranate, strawberry, fig, and black currant combined with florals of Tahitian gardenia, jasmine, and lavender. There are also subtle undertones of citrus and spice, including rosemary and thyme to awaken the senses.
"We are so thrilled to bring this wonderful soap to our customers," says Nabila Khashoggi, founder of NABILA K. "Voyager's Garden is such a lovely fragrance, blending just the right amounts of fruit and floral. It is one of my personal favorites."
Voyager's Garden soap contains natural vegetable glycerin and lush shea butter as its base.
These ingredients combine to provide long lasting moisture to thirsty skin. Voyager's Garden is a lavish and fresh experience that indulges all of the senses, wrapping you in a luscious fruity floral cloud of pure bliss.
"Each of our products is designed with a lot of enthusiasm on our part,"says Nabila. "We hope that people will enjoy using Voyager's Garden soap as much we enjoyed making it. "
Both size soaps are presented in a beautifully unique, magnetic gift box. The artwork is created by the talented Hungarian-born artist, Kinga Britschgi, who crafted a breathtakingly beautiful, surreal design that includes hot air balloons and tiny gears along with gorgeous greenery, delicate flowers, and delectable fruits. Even the packaging exudes adventure, splendor and elegance.
Voyager's Garden is now available on the NABILA K website at http://www.nabilak.com along with a wide range of NABILA K bath and beauty products.
###
NABILA K (http://www.nabilak.com) is a line of luxury bath & body, skin care, and lifestyle products that includes candles, stationery, and accessories. Each item that carries the NABILA K name is carefully crafted, naturally derived and free of sulfates, parabens, phthalates, and mineral oil. No NABILA K product is ever tested on animals.