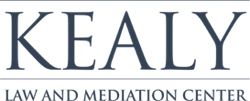 Ms. Kealy feels the website provides an overall better approach to helping potential clients figure out what they should do.
Loveland, Colorado (PRWEB) July 23, 2015
Going through a divorce or facing bankruptcy can leave a person scared, worried, and unsure of the proper direction to take. Finding an experienced, trustworthy lawyer who understands the emotional and financial stress of these challenges can be difficult. But the Kealy Law and Mediation Center recognizes how traumatic a divorce or bankruptcy can be and offers personal, skilled service to clients.
Ms. Karen Kealy, managing attorney at Kealy Law Firm, strives to put herself in the shoes of every client. Having gone through similar challenges in her own life, Ms. Kealy appreciates the rough road clients face when dealing with bankruptcy or divorce. Along with being skilled and experienced, Ms. Kealy is both a sympathetic and empathetic. She grasps what clients feel, what they've experienced, and what they need to get back on their feet—both financially and emotionally. She connects with her clients by letting them know she's been through what they're going through.
The new website the Kealy Law and Mediation Center—built with the help of Foster Web Marketing, the lawyer and medical practice marketing firm—reflects Ms. Kealy's dedication to helping people with financial and personal legal issues. The website is user-friendly; it provides a chat option and lets readers who have questions get information faster. Additionally, Ms. Kealy feels the website provides an overall better approach to helping potential clients figure out what they should do.
Moreover, the Kealy Law Firm website includes Ms. Kealy's free book, The Consumer Bankruptcy Guide. She understands that millions of hard-working people experience debt problems that can lead to significant financial challenges. Her book answers common questions about bankruptcy and provides a clear idea of what an individual has to go through—before, during, and after the process.
Ms. Kealy recently relocated her office to Loveland because she likes working in a smaller, close-knit community where she wants to get more involved and grow her practice. One way she plans to do this is by starting a local chapter of the Association of Attorney Mediators. Ms. Kealy is a member of the national organization, but wants mediation to be a strong part of her practice focus in Loveland. Because she understands that divorce can be financially devastating, she feels strongly about mediating divorce rather than litigating it.
Ms. Kealy feels positive about the move to her new office at 2114 N. Lincoln Ave., Suite 206 in Loveland, and she looks forward to the launch of her new website. She invites you to be an early visitor to learn more about her services at http://www.kealylawfirm.com.
About Foster Web Marketing:
Founded in 1998, Foster Web Marketing (FWM) offers attorneys, physicians, and other professionals across North America and overseas an effective online marketing approach that combines appealing and intuitive design with the latest search engine optimization, comprehensive marketing services, and content management strategies. FWM has proven that it is possible to build a "Made in the USA" business with excellent customer service in a very competitive market, all while helping its clients succeed through powerful websites and proven education-based marketing techniques using its proprietary "secret weapon," Dynamic Self-Syndication (DSSTM). To learn more, please visit http://www.FosterWebMarketing.com.