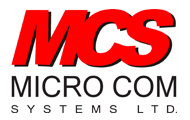 Apart from saving on storage costs, another huge advantage of digitizing files is easy accessibility.
Vancouver, BC (PRWEB) July 21, 2015
Micro Com Systems Ltd has recently announced that the company will now be assisting clients with large scale digitization of files so that they can be stored in electronic form, rather than as a hard copy. Clients that have to maintain extensive amounts of data for future reference and storage purposes have to pay for warehouse space and storage expenses.
With Micro Com Systems Ltd, companies that have to store large amounts of data can convert their hard files to soft copies. This process is called digitization of files and is carried out by MCS with the help of its state-of-the-art Vancouver document scanning services.
Apart from saving on storage costs, another huge advantage of digitizing files is easy accessibility. While physical copies may be stored miles away and cannot be accessed instantly, digital copies of files can be made available with a few clicks.
"If you need access to your documents on a regular basis, consider having them scanned and digitized," states a representative. "MCS works with you to determine your needs, including document volume, turnaround time, image format, quality and cost. Our interactive scanning process ensures accuracy between original paper documents and the digitized documents."
About the Company
Micro Com Systems (MCS) Ltd is a company evolved from the maturation and combination of several companies from the mid 1970's. With decades of experience in all forms of document and image capture, MCS processes over a million pages a month on behalf of their customers, in their facility or at a client site. Apart from microfilm, microfiche and aperture card scanning through to large format scanning, MCS designs, sells and implements scan capture systems, and represents capture and data extraction products, as well as, small and medium business document management software. There are nearly 40 employees at the company's Vancouver location while it provides scanning services for clients in British Columbia and the Western provinces.
For more information, log on to http://www.microcomsys.com/ or call 604.872.6771.