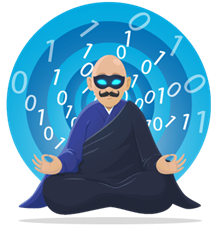 ZenVPN slashes 50% off the price of every purchase made with Bitcoin
Roseau, Dominica (PRWEB) July 22, 2015
VPN service provider ZenVPN is pleased to announce that all their service plans can now be purchased at a 50% discounted rate by paying with Bitcoin. The company is dedicated to helping internet users gain uncensored and secure internet access by eliminating website blocks and protecting user privacy. The cost-effective packages from ZenVPN are available starting from only $2.95 per week.
Some of the most important features of VPN service from ZenVPN are:

Requires no configuration.
Amongst the cheapest VPN services available.
Strong industry standard encryption to prevent interception of traffic at the access point or ISP level.
No-cost trial available.
Globally distributed network and dynamic bandwidth allocation with good connectivity.
No inspection of online activities and no logs are maintained.
Being a part of the VPN industry, ZenVPN has closely witnessed how censorship has tightened its grip on online money transfer over the years. The company strongly recommends the use of cryptocurrency as a corrective measure because of their many benefits. To encourage their customers to use Bitcoin, they are now offering all their plans for half the price if payments are made with BTC.
Discussing the idea behind this discount offer, a senior spokesperson from ZenVPN said, "We hope that more online merchants will follow suit and do their part in getting more regular people comfortable with cryptocurrency. Then maybe one day we can all look at the current times of gatekeepers and fraud as the dark ages of Internet commerce."
ZenVPN offers weekly, monthly, and yearly plans for both regular and heavy users. The standard plans are priced at $2.95, $4.95, and $49.95 per week, month, and year, respectively. Unlimited plans have weekly, monthly, and yearly rentals of $5.95, $9.95, and $95.50, respectively. Bitcoin users can now receive 50% discount on all these plans by clicking on "Other payment methods" and selecting Bitcoin at the next step while opting for a subscription plan.
To find out more about this discount offer, please visit https://zenvpn.net/en/bitcoin-discount/
About ZenVPN: ZenVPN is a VPN service focused on offering maximum freedom and ease of use. ZenVPN imposes no restrictions on customers' online activities and maintains no logs of them.It's operating company, Liberconnect Inc., was founded in 2013 and specializes in online censorship evasion and privacy tools.