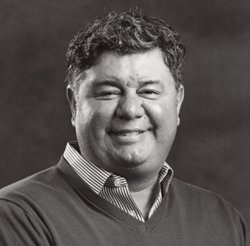 Milwaukee, WI (PRWEB) July 23, 2015
Advicent Solutions, the leading provider of SaaS technology solutions for the financial services industry, announced the promotion of Pietro La Greca to Vice President of Corporate Development. This promotion positions Advicent for an increasingly strong transition into multiple global markets.
As VP of Corporate Development, La Greca will continue to strengthen relationships with Advicent's business partners, including those that support the company's sales and product channels. La Greca's new role gives him the opportunity to work in Advicent's global marketplaces, including the United States, Canada, the Netherlands and the United Kingdom. This promotion also allows the company to further their mission statement—enabling everyone to understand and impact their financial future—directly to these new markets as La Greca focuses on growing the Advicent™ brand.
La Greca will report to Loren Brockhouse, Senior Vice President of Sales at Advicent. Brockhouse said of La Greca, "Pietro brings almost 20 years of financial software experience to this new role. His deep knowledge of planning technology and practice management strategies have positively impacted Advicent, as well as the diverse list of North American firms he has served over the years. Advicent is proud to have Pietro in this role, bringing leading-edge technology and related solutions to many more firms across the globe."
Prior to this promotion, La Greca was the Director of Enterprise Relationship Management at Advicent. In that role, he successfully maintained and managed corporate relationships and oversaw all support needs, professional service projects and contract renewals.
La Greca commented on his new role, saying, "I am excited to continue working in the financial planning industry and bring unique digital solutions to firms around the globe. In doing so, firms and their financial advisors will be better equipped to provide their clients with a digital planning experience that builds trust and fosters collaboration to ensure mutual success. This new role will allow me to continue working with industry peers, many of whom I have built strong relationships with over the years."
About Advicent
Advicent Solutions is the leading provider of SaaS technology solutions for the financial services industry, servicing the world's largest financial institutions. Advicent's products include the NaviPlan®, Profiles™ and Figlo™ financial planning tools, the Advisor Briefcase® marketing tool and the Narrator™ application builder. Through our innovative product capabilities and dedicated services we are able to help thousands of financial professionals and their clients understand and impact their financial future. Our mission? To one day enable everyone to achieve this same goal. To learn more, visit http://www.advicentsolutions.com.