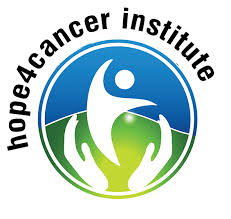 Baja California, Mexico (PRWEB) July 22, 2015
The Hope4Cancer® Institute is pleased to announce that they are now offering Rigvir® Virotherapy, a new cancer treatment developed in Latvia, managed by the International Virotherapy Center. This new method of battling melanoma and potentially many other types of cancer makes use of an enterovirus that seeks out and destroys cancerous cells while posing absolutely no danger to the patient. The Hope4Cancer® Institute is the first accredited treatment center in North America to offer Rigvir Virotherapy to in-patients for the acute treatment of cancer.
The introduction of Rigvir® is part of a larger, strategic cooperation agreement signed between the Hope4Cancer® Institute and the International Virotherapy Center (virotherapy.eu) to promote Rigvir® in Mexico, giving access to the therapy to medical travelers from nearby countries like the U.S.A. and Canada.
The enterovirus Rigvir® is the ECHO-7 virus that can be found naturally in the intestines of healthy young children. This virus co-exists with other micro-organisms in the intestines without causing any side effects. This means that patients can make use of Rigvir® Virotherapy over long periods of time without fear of any adverse side effects. In fact, doctors have noted that Rigvir® seems to actually strengthen the immune system and help the body naturally prevent the growth of cancerous cells.
How does Rigvir® work? It's one of a number of viruses that are oncotropic, which means that they migrate selectively to cancer cells. The virus enters and then multiplies within these cancer cells through a process called oncolysis, which destroys them. At the same time, the virus makes the cancer cells visible to the body's immune system. Many tumors develop the ability to mask themselves from the immune system, which is why the body is unable to fight them off. This problem is overcome through the direct ability of Rigvir® to target and kill cancer cells, combined with its indirect ability to awaken the body's immune response to the cancer.
Many pharmaceutical companies are trying to develop clinically viable virotherapy-based anti-cancer candidates. However, unlike Rigvir®, their therapies are based on pathogenic viruses that cause diseases such as HIV-AIDS, herpes, polio, measles and influenza. The viruses are genetically altered to remove their pathogenicity, with unknown long-term consequences.
Rigvir® Virotherapy is the only treatment of its type in Mexico, and the Hope4Cancer® Institute expects to treat many medical travelers, from not just North and South America, but globally. Clinical studies conducted in Latvia with Rigvir® have shown it to be 3-4 times better when compared to selected immunotherapies. Patients experienced a very high 5-year survival rate of 75% for melanoma patients with metastasis to the lymph node, and 53% for patients with more invasive melanoma that has penetrated 4 millimeters or more into the skin. Stage II melanoma patients demonstrated a 4-6 fold lowered mortality rate compared to those under observation who did not receive Rigvir®. Since the recent introduction of Rigvir® to Hope4Cancer® Institute, 91% of patients, many with advanced stage 4 cancer, have reported a sustained or improved quality of life with a high expectancy of greatly improving their chances of survival.
For more information about the Hope4Cancer® Institute or Rigvir Virotherapy, please visit http://www.hope4cancer.com.
Company/Organization Info: The Hope4Cancer® Institute is located in Baja California, Mexico near the US/Mexico border. Founded by Dr. Antonio Jimenez, the organization offers virotherapy, sono-photo therapy, hyperthermia and more. The Institute brings hope to patients that have been refused further treatment by conventional medicine practitioners. Learn more at http://www.hope4cancer.com.
Contact Information: For more information, please contact info(at)hope4cancer(dot)com or call 1-888-544-5993.