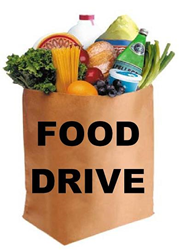 Here at AlignLife we look forward to the food drive every year," says Dr. Sara Mahalko-Leonhardt, owner of AlignLife. "It's so nice to be able to help those who are less fortunate in our area
Wauwaotsa, WI (PRWEB) July 23, 2015
AlignLife of Wauwatosa is halfway through its annual food drive to help fill the shelves of their local food pantry. "Here at AlignLife we look forward to the food drive every year," says Dr. Sara Mahalko-Leonhardt, owner of AlignLife. "It's so nice to be able to help those who are less fortunate in our area." The food drive runs through the rest of July.
AlignLife of Wauwatosa is asking any new patient to bring in two bags of non-perishable food items and in return they will receive their first visit, which includes a consultation, examination and necessary x-rays for free. "It's a great way to help the needy as well as encourage potential patients to check out our office without having to worry about the cost of the consultation, examination and x-rays", Dr. Mahalko states.
All of the food gathered will be donated to the Wauwatosa Food Pantry. If you are interested in donating, you can drop off your non-perishable food items to AlignLife, located at 8812 W. North Ave., Wauwatosa, WI. You may also call the office at (414) 774 - 2300 to set up an initial visit with Dr. Sara Mahalko-Leonhardt.