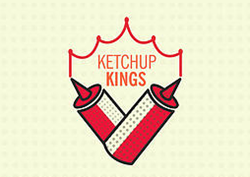 "In order to effectively track campaigns today, brand trackers must provide real-time responses."
Boston, MA (PRWEB) July 22, 2015
Protobrand released the results of its latest research study exploring the state of brand tracking and ways to reinvigorate companies' brand tracking strategy. The Meta4 Insight study looked specifically at Heinz and Hunt's, two market share leaders in Ketchup sales. Protobrand used a combination of metaphor elicitation visual exercises, response latency tests, and traditional cognitive survey questions to discover the differences in response and reputation between Heinz and Hunt's.
The landscape of brand tracking changed in synchronization with the development of technology in the early aughts--social media and internet advertising provided companies the opportunity to constantly remain in contact with potential consumers, reducing the power of traditional advertising campaigns on buyer decisions. Though the marketing landscape has changed, brand tracking techniques have mostly stayed the same. Protobrand's research into Heinz and Hunt's aimed to find a method of revolutionizing the brand tracker, bringing it into the 21st century.
"We found that the largest aspects brand trackers are lacking are actionability, early indicators, emotional linkage and mobile functionality" said Protobrand CEO Anders Bengtsson during the live webinar. "In order to effectively track campaigns today, brand trackers must provide real-time responses."
The study's response latency questions found several adjectives commonly used to describe Heinz and Hunt's. Common descriptors of Heinz include "traditional," "premium," and "trusted." For Hunt's, common descriptors are "fun," "everyday" and "versatile." Responses from Protobrand's proprietary metaphor elicitation survey method, Meta4 Insight, wholly backed up these responses. Head to Protobrand's website to view the full deck and explore the Meta4 Insight responses and insights.
Protobrand is an independent research and branding company specializing in uncovering emotional insights. Through Meta4 Insight™, an application for online metaphor elicitation, we reveal people's subconscious minds to develop insights that create emotionally resonant brand relationships. Meta4 Insight builds upon decades of academic thought and scientific research into the workings of the human mind. Clients include Disney, P&G, AOL, Bank of America, Target, and Unilever among others.