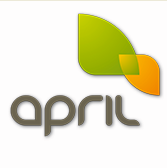 Forward-thinking, on-the-spot payments bypass traditional reimbursement processes
Miami, FL (PRWEB) July 22, 2015
APRIL Travel Protection (http://www.AprilTravelProtection.com) – the new U.S. division of 26-year-old APRIL Travel Group – has made a huge impact on the travel insurance space with its progressive instant payouts on "Stress Less" benefits. APRIL is taking its mission to change American's perception of travel insurance to the next level with the integration of its policies on comparison site http://www.TripInsuranceZone.com, beginning July 10.
A division of AJM Global Corporation, TripInsuranceZone compares travel insurance products from most major insurance providers in the U.S. via a simple and user-friendly engine on which travelers quote and purchase travel insurance plans from the country's best-selling travel insurance providers.
"We are very excited to launch our products on TripInsuranceZone.com as their proprietary comparison engine makes it possible for us to offer our entire product line beyond the aggregator-friendly APRIL Choice plan," said Jason Schreier, CEO of APRIL USA. "The ease of navigation and simple, yet efficient design of TripInsuranceZone really helps consumers focus on the key differences that make some policies stand out over others," he added.
"With its outstanding reputation for building nurturing relationships with satisfied policyholders and forward-thinking, on-the-spot payments that bypass traditional reimbursement processes, APRIL is a welcome addition to our growing portfolio of travel insurance providers," said Mariya Frayman, President of TripInsuranceZone.
The popular comparison site will feature APRIL's full product line, which consists of single-trip options (APRIL's 'Economy Plan' and enhanced 'VIP Plan', which extends coverage to policyholders' children) and the insurance provider's annual 'Universal' and 'Elite' multi-trip policies, which are ideal for travelers taking three or more trips per year.
TripInsuranceZone will also offer 'APRIL Choice', APRIL's fully-customizable plan developed exclusively for the aggregator market. With a variety of unique coverage and trigger upgrades to fit policyholders' varying needs, 'APRIL Choice' allows travelers to modify their policy as desired so they can get coverage where they need it without having to pay for premium benefits that don't apply to their specific situation.
"APRIL Choice lets prospective policyholders handpick specific coverage benefits out of all of our innovative support options to create a customized policy as lean or as comprehensive as they may require," noted Schreier.
Upgraded benefits available via 'APRIL Choice' include, but are not limited to:

Trip Cancellation & Interruption covers 100% & 150% of trip costs (respectively) due to situations including severe weather and natural disasters, injury, sickness, death, job loss, terrorism, military duty, strikes and more. This is included in every 'APRIL Choice' policy.
Cancel for Any Reason coverage up to 75% of trip costs is available for an additional 45% of one's base policy (less expensive than industry standards).
Family Plan Pricing allows all children, 18 and under, traveling with a parent to be covered under their plan for an additional 5% of base premium per adult.
Cancel for Work Reasons, for an additional 25% of the base premium.
Enhanced Unforeseen Events such as normal pregnancy, family member childbirth, mechanical breakdown or supplier default for an additional 2% of the base policy cost.
Emergency Medical Evac/Repat coverage up to $250,000 with no deductible (upgradable to $500,000 for an additional $23 per person).
Trip Cancellation & Interruption and Medical Expense & Evacuation benefits for Adventure Sports vacations for an added 22% on one's base premium.
Baggage and Personal Effects coverage increase from $500 to $2,000 for an additional $9 per traveler.
Sports or Business Baggage and Personal Effects coverage of $1,000 available for an additional $7 per traveler.
APRIL's Exclusive Assistance & Concierge Services available 24/7 via phone, Skype, SMS text, Live Web Chat, or email.
Compare APRIL Travel Protection against other popular travel insurance companies at http://www.TripInsuranceZone.com or visit http://www.AprilTravelProtection.com for more information on the company's products and services.
-----About TripInsuranceZone.com-----
TripInsuranceZone.com is an online Division of AJM Global Corporation that compares travel insurance products from all major Provider in the United States. Using its unique proprietary engine, travelers are able to research, quote, compare and purchase travel insurance that fits their needs and budget. TripInsuranceZone.com offers Best Price and Money Back Guarantees as well as 100% Personal and Financial Information Security Protection. The team's expertise is available to each customer throughout every step of the purchase process.
-----About APRIL Travel Protection-----
APRIL Travel Protection is owned by APRIL, an international group with 45 operational companies in more than 40 different countries with yearly sales of more than $1.1 billion.
With its guiding principles to build trust, push boundaries, innovate and keep it simple, APRIL Global Assistance Network benefits from an extensive organizational structure servicing more than six million policyholders worldwide.
The company's U.S. division is supported by American Modern Insurance Group (an AM Best A+ rated carrier) as its preferred underwriter and is headquartered at 11900 Biscayne Blvd. Suite 600, Miami, FL, 33181.
###