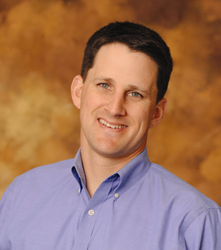 Millennial moms are hard to reach through traditional channels. Yet, like generations of moms before them, Millennial moms have a common denominator: their children's schools."
New York, NY (PRWEB) July 22, 2015
"Millennial moms are now the fastest-growing demographic in the school world," said Tim Sullivan, Founder and President of School Family Media. "My presentation, The Millennial Mom Goes to School, will examine what this means for school-connected marketing at M2Moms® - the 11th Annual Marketing to Moms Conference."
M2Moms® (http://www.m2moms.com) will be held October 6 & 7, 2015 at the New York Marriott Downtown. M2Moms® is an executive learning event that teaches brand marketers how to increase their share of moms purchasing.
Sullivan explained, "We'll look at how smart brands are now reaching Millennial moms through this unique and still powerful channel. As some of the most highly educated, engaged and discerning consumers, Millennial moms are wary of traditional marketing methods. They are hard to reach through traditional channels. Yet, like generations before them, Millennial moms have a common denominator: their children's schools."
"Millennial moms are the fastest growing segment of today's mom market," according to Liz Fongemie, M2Moms® producer. "And the moms market is rapidly expanding and projected to continue expanding as the Millennial generation comes of age. Yet, as Tim says, 'today's Millennial moms are proving to be a tough audience for marketers. They're brand-loyal, yet always searching for new affinities. They're health and exercise-conscious, yet stressed and struggling for balance in their lives. They're fiercely individualistic, yet connected 24/7 via technology.'
"Understanding and improving their marketing to moms is why brand execs attend M2Moms®," Fongemie explained. "They know that M2Moms® gives them up-to-date know-how, research, case studies, workshops, peer-to-peer learning and networking. They get insight into every marketing channel. Including highly effective, non-traditional, techniques like School Family Media's. M2Moms® literally delivers everything brand marketers and their agencies need to keep up with today's ever evolving, demographically changing moms.
"Every year," Fongemie continued, "M2Moms® is attended by a really comprehensive and diverse list of brands including Microsoft, Johnson & Johnson, Evenflo, IKEA, Abbott Nutritionals, GM, Allstate, Heinz, Symantec, Hasbro, BBC, NBA, Procter & Gamble, Wyeth and Coca-Cola. M2Moms® typically sells out every year."
Preliminary 2015 M2Moms® sponsors include Associate Sponsors: Saatchi & Saatchi, Ketchum, Abelson Taylor, Mabel's Labels, Univision, Health Media Network, MtoM Consulting, TapInfluence, Bundoo, Smarty Pants, School Family Media; Showcase Sponsors: Sprout, The Motherhood, PTPA Media, Ibotta, CBX, Mom Central Consulting, Kid Kritics Approved, Little Big Brands, Lake Group Media, Macaroni Kid, May Designs, Marakae Marketing; the DeBerry Group, Parent Media Group, Kaleidoscope Youth Family Millennials, Sampler, Possible, Rhythm One, Spark People; Workshop Sponsors: The Bump, Eric Mower & Assoc., C+R Research; Video Content Resource: Snippies.
For M2Moms® information: http://www.m2moms.com or 860.724.2649 x11. M2Moms® is produced by PME® Enterprises LLC, 912 Silas Deane Hwy., Suite 101, Wethersfield, CT 06109.