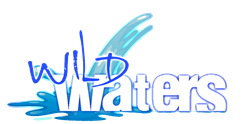 Bridgewater, Barbados (PRWEB) July 22, 2015
Famous for its flume-style rides and family friendly attractions Wild Waters water park has launched an evening entertainment series through the end of August featuring special events and programming for the whole family.
Every Friday, Saturday and Sunday night, the park will reopen from 6:30 PM - 11 PM to host a variety of themed evenings while many of the park's attractions will remain open for guests to enjoy, including the BG Wave Pool, Osceola's Revenge, Bunyan's Bend, Mini Monster, the Coors Light Silver Bullet BG Dual Racer, and Alligator Ambush.
"These expanded evening hours and programming are wonderful opportunities to showcase all of the improvements we have made to Wild Waters Water Park," said Bobby Genovese, Chairman, BG Capital Group and Silver Springs Management, LLC., the concessionaire for the Florida Department of Environmental Protection's Silver Springs State Park, which includes Wild Waters. Cost for the special evening programs is per person and is separate from Wild Waters admission price. Friday nights will feature Fun Friday Night Waves and Picture Show, with classic beach movies from yesteryear projected onto the screen above the wave pool.
Saturday nights will include live music and a showing of the educational reptile show Kachunga with the Alligator along with presentation of a rare albino alligator, a 50 pound alligator snapping turtle and king snakes. Also featured is the Ropin' Rhonda and Rodeo Roscoe Show, a country-western variety show.
Sunday nights will showcase Wild Waters' signature drinks, including the new BG Red Polo Cup (a homage to the popular Toby Keith medley, Red Solo Cup), beer pong tournaments, air hockey tournaments with multiple chances to win prizes.
For the month of July, the first 50 visitors receive a 50 percent discount on the Wild Waters exclusive Sip N'oddle (http://www.sipnoodle.com/) - the only spill proof cup permitted in wave pools. The first 10 visitors to purchase a BG Citrus Electric Lemonade will be entered for a chance to win a Definitive Television.com Surf Simulator video.
In addition to the Summer Nights series, Wild Waters is proud to offer two separate days at the park. On July 21, Marion County residents can enjoy park admission with valid proof of residency as part of Marion County Day. On September 1, First Responders Day offers admission to all veterans and first responders (with valid identification).
"In the spirit of giving back to the community that supports our properties, it is with great satisfaction that we offer these discount days to Wild Waters' guests," said Genovese. "We hope that local residents and First Responders will take this opportunity to come and enjoy the water park."