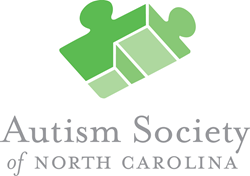 Now, more than ever, it's important to have information at your fingertips.
Raleigh, NC (PRWEB) July 22, 2015
The Autism Society of North Carolina has added podcasts to its efforts to deliver information to individuals and families affected by autism in North Carolina.
"Now, more than ever, it's important to have information at your fingertips," said David Laxton, Director of Communications for the Autism Society of North Carolina (ASNC). "Being online with portable media that you can hear and share with other families and friends is important to increasing understanding of autism, the issues that are affecting the NC autism community, and how ASNC helps."
The online interviews are available at https://soundcloud.com/autismsocietync. They also can be accessed by downloading the free SoundCloud app to a mobile device, creating an account, and searching for "AutismSocietyNC." Listeners can follow ASNC to receive updates and new episodes.
Some of the topics available now include:

Direct-Care Services: What ASNC Offers
Clinical Services: An Overview with Dr. Aleck Myers
Government Relations: We Advocate for You
ASNC plans to add more interviews in coming months. The podcasts build on ASNC's other digital initiatives, including live webinars facilitated by Autism Resource Specialists.
Background:

Autism Spectrum Disorder (ASD) is a lifelong developmental disability that typically appears during the first three years of life. As many as 1 in 58 children may be diagnosed with ASD in North Carolina, according to a prevalence study by the CDC of 8-year-old schoolchildren.
For more than 45 years, the Autism Society of North Carolina has worked to address areas of need and expand services for the autism community in North Carolina. ASNC works to directly improve the lives of individuals affected by autism by providing advocacy, education, and services.
For more information, call 1-800-442-2762 or visit http://www.autismsociety-nc.org.