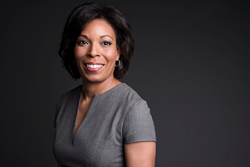 Her combination of experience in leadership roles in both luxury marketing and the retail industry make her a perfect fit for our team.
Dallas, Texas (PRWEB) July 28, 2015
Highland Park Village is pleased to announce that Mia Meachem has been appointed Chief Marketing Officer. Ms. Meachem will report to the Board of Directors of Highland Park Village and will be responsible for driving the marketing strategy and building an even stronger brand identity for Highland Park Village. She will oversee all marketing, advertising and PR functions with a focus on driving innovation around the customer experience.
"We are delighted to welcome Mia to Highland Park Village. Her combination of experiences in leadership roles in both luxury marketing and the retail industry make her a perfect fit for our team" said Ray W. Washburne, President Highland Park Village.
Prior to joining Highland Park Village, Ms. Meachem served as Vice President Marketing and Vice President Brand Partnerships at The Neiman Marcus Group, Director Marketing at Burt's Bees and held various roles at The Estee Lauder Companies including Director, Marketing. Ms. Meachem began her career at Land Rover North America, where she held numerous marketing positions of increasing levels of responsibility. Ms. Meachem is a graduate of UCLA where she earned a BA in English Literature and The Fuqua School of Business at Duke University, where she earned an MBA.
About Highland Park Village:
Highland Park Village is a favorite among locals, as it has been for many generations. Built in 1931 and widely regarded as the country's first true shopping center, the Village is internationally recognized for its architectural significance and mix of the world's best-known upscale retailers including Akris, Alexander McQueen, Balenciaga, Carolina Herrera, CHANEL, Christian Louboutin, Dior, Ermenegildo Zegna, Escada, Harry Winston, Hermès, Jimmy Choo, Ralph Lauren, Stella McCartney, Tom Ford and more. Highland Park Village offers a range of complimentary services for our guests including complimentary personal shopping and valet parking. For more information about Highland Park Village visit our website - http://www.hpvillage.com.
Media Inquires:
Rachel Michell
214-272-4876
Rachel(at)hpvillage(dot)com