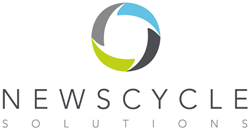 Bloomington, MN (PRWEB) July 22, 2015
Newscycle Solutions announces a long-term contract with McPherson Media Group for an enterprise-wide installation of CirculationPro, Newscycle's browser-based circulation system. The agreement includes new capabilities for managing digital subscriptions and will be deployed in Newscycle's cloud environment.
McPherson Media Group selected Newscycle's CirculationPro to replace several outside agencies that managed its circulation and distribution processes. With CirculationPro, McPherson gains full control over all subscription management and distribution operations, immediately saving time and money. In addition, the circulation software provides McPherson with tools to create new revenue opportunities, enabling the group to obtain new business and expand its customer base.
McPherson also plans to use CirculationPro to capture valuable audience data to use in targeted marketing campaigns and up-sell opportunities across all its publications.
"We chose CirculationPro for its real-time reporting tools, and the system gives us the specific audience data we need," said Glenn James, Group IT Manager at McPherson Media Group. "Previously, we had no view of our customers. All of our audience information was sitting with third-party agencies and we haven't had access to it. We wanted to bring the subscriptions in-house to ensure we have control of the information and to look for new revenue streams."
"Having timely and actionable information will give McPherson Media Group the opportunity to grow its business through increased sales, better retention of existing customers, and improved operating efficiencies," said Bryan Hooley, Newscycle's Asia-Pacific Business Manager. "They can now focus on strategic objectives that come from knowing and understanding audiences and the benefits this actionable insight provides."
McPherson Media Group is the oldest family-owned newspaper group in Australasia and publishes a daily newspaper with 12 weekly, bi-weekly and tri-weekly publications throughout Victoria and New South Wales, Australia.
About Newscycle Solutions
Newscycle Solutions, which was formed by the combination of DTI, SAXOTECH, Atex AdBase and MediaSpan, delivers the most complete range of software solutions for the global news media industry, including news content management, advertising, circulation, audience, and analytics. Newscycle is a trusted technology partner serving more than 750 media companies with 8,000 properties across more than 30 countries on six continents. The company is headquartered in Bloomington, MN and has U.S. offices in Florida, Michigan and Utah; with international offices in Australia, Canada, Denmark, Germany, Malaysia, Norway, Sweden, and the United Kingdom. For more information, go to: http://www.newscycle.com.
Media Contact:
Lisa Speth
Newscycle Solutions
Marketing Communications Manager
lisa.speth(AT)newscycle.com
+1(801) 853-5068