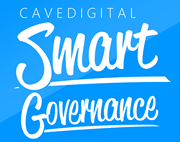 Chicago, Illinois (PRWEB) October 13, 2015
CAVEDIGITAL will be a silver sponsor of SharePoint Fest - Chicago, where there are sessions created for SharePoint administrators, software developers, information architects and knowledge workers, which will ensure that attendees and their team walk away with as much knowledge as they desire to truly leverage SharePoint in their current environment!
About CAVEDIGITAL
Smart Governance (for SharePoint Server) is the most complete enterprise solution for Organizations and Conglomerates to render agile and paperless their hierarchical decision-making workflows and modernize Boards, Committees, Councils and Assemblies.
In use and battle-hardened by Customers in both Private and Public Sectors, it has been awarded repeatedly, e.g. as a Public Administration Modernization Best Practice and with the Microsoft Local and Regional Government Solutions Forum Sustainability International Award.
Website: http://www.smartgovernance.pt
About SharePoint Fest
Conference delegates will hear from keynote speakers and attend breakout sessions. Over 70 sessions will be offered across multiple tracks, as well as an optional day of workshops preceding the conference. There will also be a networking reception held at the end of the first day of the conference.