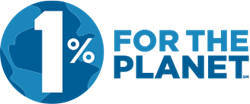 Our ambassadors are our people on the ground, walking the talk and proving to everyone the impact that one person can really have on the environment.
BURLINGTON, VT (PRWEB) July 22, 2015
1% for the Planet, one of the world's largest environmental networks, announces the addition of a new group of individuals who join the network's growing team of ambassadors. Committed to spreading the word about protecting our environment, these advocates continue to prove their dedication to our planet while showcasing the power of one.
The network's growing ambassador program continues to engage exemplary people passionate about spreading 1% for the Planet's message to new, extended audiences.
For 2015, 13 new ambassadors join the 1% for the Planet network, accompanying an expansive, international group of thought leaders and problem solvers invested in creating real-world solutions to critical environmental issues.
"Our ambassadors are our people on the ground, walking the talk and proving to everyone the impact that one person can really have on the environment," said Barbara Friedsam, Director of Brand and Marketing for 1% for the Planet. "They're the ones inspiring others (myself included) to get out, get involved and do great things. It's a real ripple effect. We're incredibly fortunate to have such a distinct group of ambassadors within our network, and I could not be more excited about the work that they're doing, as well as what's still to come."
1% for the Planet's newest ambassadors include some of the most high-profile figures in outdoor and adventure culture. Among them is Kit Deslauriers, two-time World Freeskiing Women's Champion and first person to ski the Seven Summits. Kit joins the ambassador program as an advocate for protection of the Arctic National Wildlife Refuge in Alaska. Toronto Blue Jays teammate and longtime adventurer Daniel Norris also joins 1% for the Planet as an ambassador for engagement, using his social media channels as a platform to encourage everyone to get active and go outside. Others include Max Tischler, Director and Lead Ecologist for Australian Desert Expeditions, Rue Mapp, founder of Outdoor Afro, and French photographer Yann Arthus Bertrand. These new ambassadors join a seasoned group of environmental trail-blazers including teacher/administrator Stephen Ritz, Adventurers and Scientists for Conservation founder Gregg Treinish, and many more.
For more information on 1% for the Planet, the ambassador program and ways to get involved, visit: http://onepercentfortheplanet.org/ambassadors/.
##
About 1% for the Planet
1% for the Planet is a global network of businesses that donate one percent of annual sales directly to approved environmental nonprofit organizations. More than 1,000 member companies in 40 countries give back to the environment through more than 4,000 nonprofit partners. Started in 2002 by Yvon Chouinard, founder of Patagonia, and Craig Mathews, former owner of Blue Ribbon Flies, 1% for the Planet helps people buy better products and protect the planet we play on. To date, our network has given more than $130 million back to the planet.
To learn more go to: http://www.onepercentfortheplanet.org.