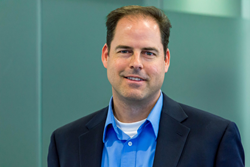 Irvine, CA (PRWEB) July 21, 2015
Westport Properties Inc. (WPI) today announced that its board of directors has appointed Mike Brady as chief operating officer, effective immediately.
"Mike has been an integral part of our team over the last 10 years, and the company has experienced significant growth under his leadership," said Charles Byerly, president and chief executive officer. "He has developed and implemented exceptional initiatives that have increased revenue and occupancy, and I'm confident in his ability to lead our operations as we continue to grow."
Brady, who has been WPI's VP of operations since 2005, will oversee all aspects of operations for WPI's portfolio of over 80 self storage facilities, including revenue management and third-party management. WPI's senior management in the field will report to Brady.
"Westport has significantly expanded its footprint across the self storage industry in recent years, and I'm excited about this new opportunity to further contribute to that expansion," said Brady. "Our team is made up of an amazing group of talented individuals, and I'm confident that we'll continue to see increases in our revenue, and the size of our portfolio."
Prior to joining WPI, Brady worked in various roles at Hewitt Associates, Exult, and St. John Knits.
About Westport Properties - US Storage Centers
Founded in 1985, Westport Properties Inc. is the parent company of US Storage Centers (USSC) and owns and operates self storage facilities in 13 states. The Company is a fully integrated operator that develops, acquires and manages its own portfolio—additionally, the company provides third-party management services. As of February 2015, it has over 6.5 million rentable square feet under management and employs over 200 people. US Storage Centers is a founding partner of the 501(c)(3) Kure-It, a non-profit organization that raises money for underfunded cancer research, and Charity Storage, a 501(c)(3) that uses vacant storage units to raise money for local charities. To date, Kure-It has raised over $3.8 million and Charity Storage has raised over $220,000.