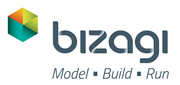 Chicago, Illinois (PRWEB) October 01, 2015
Bizagi has been announced as a gold sponsor of SharePoint Fest Chicago, which will be held at McCormick Place in Chicago, Illinois, December 8-10, 2015.
About Bizagi
Bizagi (which stands for business agility) is a privately-owned company run by software entrepreneurs who are experts in Business Process Management (BPM). Over 450 global customers have selected Bizagi to model and automate their business processes which results in improved operational efficiencies, shorter time to market and business agility. Our enterprise customers gain significant competitive advantage by using Bizagi's software to streamline mission-critical processes (cross-functional, complex and international) as well as mundane daily routines. With global headquarters in the UK, offices in Europe, USA and Latin America, Bizagi is supported by a strong implementation partner network worldwide.
Bizagi is a BPM software platform company run by entrepreneurs. Their passion inspired them to deliver software that supports continuous process improvement and provides a powerful yet simple business process collaboration platform that brings business & IT together.
Web Site: http://www.bizagi.com
About SharePoint Fest
Attend SharePoint Fest - Chicago, where you'll be able to attend technical classes and workshops – taught by Microsoft Certified Trainers, Microsoft engineers and Microsoft MVPs – covering Enterprise Content Management, Power Users, Social SharePoint, Business Value, Implementation/Administration, Office 365, Workflow, Business Intelligence, Special Topics & SharePoint Development. Choose one complete learning track or mix & match based on what content best meets you and your organization's current needs!
Web Site: http://www.sharepointfest.com/Chicago