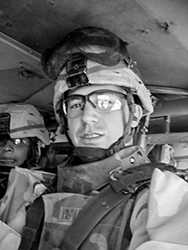 Pending legislation would allow returning veterans to use benefits to enter the building trades and not just traditional colleges.
Dallas, TX (PRWEB) July 22, 2015
National Roofing Partners has announced its support for pending legislation which would expand military educational benefits to include pre-apprenticeship programs according to Dale Tyler, president of the company. This legislation would allow returning veterans to use these benefits to enter the building trades and not just traditional colleges.
One way to help veterans more efficiently enter the workforce is to allow them more flexibility in their governmental educational benefits. According to the National Roofing Contractors Association (NRCA), two congressmen are attempting to make this happen.
Representatives Martha McSally (R-Ariz.) and Tulsi Gabbard (D-Hawaii) have introduced the "Veterans' Entry to Apprenticeship Act" (H.R. 2551), a bipartisan legislation intended to help military veterans transition to civilian life by allowing them to use their governmental educational benefits to pay for pre-programs. Currently, veteran benefits can be used for educational costs for four- and two-year degree programs at colleges and universities but cannot be used to pay for pre-apprenticeship training programs such as those in the construction industry.
McSally and Gabbard are military veterans and believe this legislation will help provide greater employment opportunities, including potential employment in the construction industry, to returning veterans, many of whom face unique barriers to entry into the civilian workforce.
National Roofing Partners David Huval Has Been There
As a combat veteran who was wounded in battle, David Huval thinks of himself as lucky. He's in a job he loves. Unfortunately, many returning veterans are not.
"I joined the Army in 2001 in the weeks following the September 11th terrorist attacks," Huval noted in a recent interview. "I served for 4 years active duty as in Infantryman with Bravo Company, 2nd Battalion of the 14th Infantry, 2nd Brigade Combat Team, 10th Mountain Division in Fort Drum, NY. During my enlistment, I spent a year deployed to Iraq in support of Operation Iraqi Freedom 2.5."
Is it difficult for soldiers, especially those who serve in combat, to transition to be civilians?
"For myself, there was definite a transition period," he said. "This may have been mostly due to the fact I had just returned from a year-long deployment in a combat zone in which I had lost several friends and had myself been mildly injured in an RPG (rocket-propelled grenade) attack. I was dealing with PTSD as well as the transition back into civilian life."
"Civilian life is a complete 180 degrees from life in the military," David said. "Where everything in the military is on a set schedule and everyone has a specific purpose, transitioning into a more casual, slower-paced life as a civilian can take a while to get used to."
This proposed legislation allows for more flexibility of education benefits by taking into consideration that some returning soldiers may not want to attend college, but would rather learn a trade such as roofing or construction. What does this combat veteran, now graphic designer and marketing executive for NRP think of the proposed Veterans Entry to Apprenticeship Act?
"I think it's a great idea," he said. "It opens new avenues for veterans looking to pursue new careers after they're out of the military. College isn't for everyone and some of these guys have families and can't afford to wait out 2 - 4 years to earn a degree and then try to find a job and start a career."
###