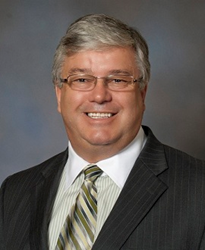 It comes with the territory. I prefer sales but I take care of my clients from A to Z because they deserve excellent service and results
Jupiter Florida (PRWEB) July 24, 2015
Jupiter, FL Homes and Foreclosures Are Selling Fast with German Speaking Realtor Anton Seiss
German speaking Anton Seiss, Broker Realtor at Seiss Real Estate, has sold several newer foreclosures and bank owned homes in the past few month. A few of the higher end homes sold are located in Jupiter Botanica, Paseos, Abacoa, San Michel, Valencia and PGA National.
A bank owned home or foreclosure sale is different than a traditional home sale. All banks have their own forms and requirements as well as steps that need to be taken in a specific order. Sometimes the addendum is very intimidating to a realtor that does not have a lot of foreclosure sales under the belt. Quite often realtors do not show their clients bank foreclosed properties because of that. That means the buyers miss out on deals available. Anton Seiss is an expert in dealing with banks and their representatives. He knows what is required and what it takes to get the deals done.
There are fewer foreclosure homes available for sale in Jupiter, FL now. Many foreclosed homes are in terrible conditions. But some banks are getting them ready for move-in conditions. That usually means new carpets, new paint and the noticeable necessary repairs. Then the banks are asking full price for it. And cash is king. Some offer financing if the buyers are pre-qualified by an approved vendor (mortgage broker of their choice).
German speaking Realtor Anton Seiss is also an expert in international transactions and property management. He is the chairman of the Global Business Committee of the Jupiter Tequesta Hobe Sound Association of Realtors. He also lives in Jupiter, FL. He frequently updates their face book page with resources for global agents. He is currently working with several Canadian, European and Arabic clients that invest in Florida, particularly in the Jupiter area and surroundings. Most of these international buyers also give their investments to Seiss Real Estate to manage. From Oceanfront condos in Juno Beach and Jupiter to large homes in Abacoa, San Michel, Paseos and Botanica, to short term rentals in PGA National, Seiss Real Estate is able to manage and rent them very efficiently.
Anton Seiss says: "It comes with the territory. I prefer sales, but I take care of my buyer clients because they deserve excellent service and results." The average annual return on higher end homes is between 5% and 9% without the appreciation. If bought right that can get far more than 15% ROI. For more information go to http://www.jupiterfloridadreamhomefinder.com or http://www.seissrealestate.com.
Anton Seiss To Sell Your Home 561-339-7003