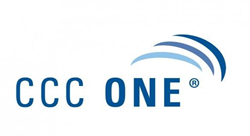 Chicago, IL (PRWEB) July 22, 2015
CCC Information Services Inc. ("CCC") announced today enhancements to its suite of consumer solutions, helping repair facilities provide a more streamlined experience to customers throughout the repair process. CCC ONE® UpdatePlus will now offer proactive text messaging that includes pertinent shop and estimate information. CCC ONE® Repair Workflow will now include digital signature capabilities, allowing customers to authorize repair work right at the vehicle using the CCC ONE® Touch application on a mobile device.
"Consumers expect hassle free interactions with the companies they do business with," said Mark Fincher, VP, Market Solutions, CCC Information Services Inc. "We've looked at our solutions to see how we could change them in order to create high impact, low touch interactions that don't require a phone call or sitting in a lobby waiting for paperwork. We're excited to introduce enhancements to CCC ONE UpdatePlus and CCC ONE Repair Workflow to enable a better customer experience, while helping our repair facility customers be more efficient."
The CCC ONE UpdatePlus enhancements take the repair facility beyond repair status and CSI surveys to include proactive texts that answer common customer questions before they're asked. Shop hours of operation, shop location and directions, as well as information about how to contact the estimator and see a summary of the estimate are now included features.
For CCC ONE Repair Workflow customers, CCC ONE Touch now supports consumer signature capture and automatically attaches digitally signed documents to the workfile. To activate the feature, a repair facility simply uploads its documents and then uses a tablet's touch-screen capability to have the consumer digitally sign such documents.
Learn more about CCC ONE UpdatePlus and CCC ONE Repair Workflow or call 877-208-6155. Please also visit CCC at NACE booth #500.
About CCC Information Services Inc.
CCC brings together what matters most – insight to make the best decisions, connections into the industry's leading auto claims network and superior productivity through an innovative single platform. Founded in 1980, CCC is the nation's leading provider of advanced software, workflow tools and enabling technologies to automotive collision repairers, parts suppliers and property/casualty insurance carriers. Its client base includes more than 350 insurance companies and more than 21,000 repair facilities. In addition, the CCC True™ Parts Network connects hundreds of parts suppliers with repairers. CCC also delivers the most comprehensive, best-in-class industry insights by leveraging data captured from the millions of transactions processed through its network, and the forward-looking, trusted advisor perspective of its people. You can find out more about CCC Information Services Inc. by visiting the company's website at http://www.cccis.com.