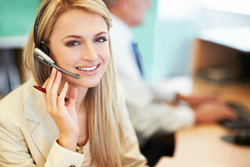 The demand for transparent policies and procedures..., particularly in the area of credit reporting, has grown rapidly
Aliso Viejo, California (PRWEB) July 23, 2015
Mnet Financial, the leading financial services vendor for the world of healthcare, has announced the launch of their new credit dispute software; designed to review and react to patient disputes and complaints. The demand for transparent policies and procedures by the federal government upon healthcare-related businesses, particularly in the area of credit reporting, has grown rapidly.
In an effort to remain compliant with the Fair Credit Reporting Act (FCRA), Mnet Financial has created a new credit dispute resolution software to ensure unconditional compliance for all providers that make use of financial services provided by Mnet Financial. The software is also designed to provide a voice for patients in addressing credit bureau discrepancies.
This software has been devised to track a patient's name, the date that they made contact with Mnet Financial, and how they made their complaint; whether by telephone or if the contact was made in writing. It also keeps record of what the specific response provided to the patient and which member of the compliance team has been working with the dispute. Additionally, the software makes note of the resolution agreed upon, the stages in which the resolution was enacted, as well as the ultimate outcome of the issue.
Another noteworthy point is that this software measures up to scrutiny because it provides communications based on company policy and also makes it possible to provide actionable and traceable reporting. Intended mainly for use on behalf of healthcare providers, it creates yet another layer of assurance that providers utilizing the services of Mnet Financial truly are compliant. This new innovation will be most noteworthy to those who are concerned with compliance, such as a compliance officer working for a healthcare system.
"We have been very concerned with the prospect of creating a software that will protect the interests of our clients, ensuring that they are always compliant with the law" said Mnet Financial CEO David Hamilton. "Our consultative services combined with this new software have enabled us to provide a comprehensive compliance suite for revenue cycle companies and medical providers throughout the country" said Hamilton.
Creation of this software has enabled Mnet Financial to streamline their staff, ultimately reducing personnel by one full time employee, saving the company $45,000.00 per year while actually enhancing their ability to insure compliance for all of their clients.
The CFPB and the ACA have mentioned 25 points that are of greatest concern to them. Several points focus on ability to respond accurately and in a timely manner to consumer disputes and complaints. This dispute and compliance tracking software works in conjunction with Mnet Financial's compliance suite. This compliance suite has organized each of these points and outlines which department each point is relevant to and ties all documentation relating to that subject in a user friendly directory. The concept of a compliance suite has come about due to an ever-increasing need in the healthcare sector for vigilance in conforming to the laws that govern medical providers.