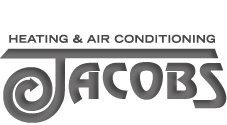 PORTLAND, Ore. (PRWEB) July 23, 2015
As temperatures in the Pacific Northwest soared in June 2015, Jacobs launched a new site to provide the highest-quality information about heating and cooling to the Portland area. It's both more responsive and user-friendly than ever before.
"We're glad to now have a site that makes finding and learning about our services and products easier," said Michael Desserault, Chief Financial Officer. "Our goal with the redesign was to make sure whether you're looking for Portland HVAC in general or your heat pump is broken, you can find what you need efficiently."
The new site is both responsive and cognitively fluent. Informational blogs are featured on product pages to better enable the user to find repair, maintenance, and other helpful HVAC information.
The new site also features access to special promotions to ensure the user gets the latest deals and best pricing on products and services.
"We look forward to continuing to provide top quality, comprehensive Portland heating and cooling. Our new site is just the latest step we've taken to better serve our customers," said Desserault.
Jacobs has been a leader in heating and air conditioning in Portland, Ore. since its founding in 1952. Find out more about Jacobs' heating and cooling Portland location and the specific services it offers.
About Jacobs Heating and Air Conditioning, Inc.
Operating out of Southeast Portland, Jacobs HVAC (CCB #1441) offers residential and commercial customers the best in heating and air conditioning equipment, installation and repair. Since 1952, Jacobs has provided solutions for energy conservation and reduction, backed by the company's extensive experience and expertise. The local HVAC company offers heat pumps, furnaces, air conditioners, water heaters, fireplace inserts and more. Jacobs is a Carrier Factory Authorized Dealer and a Daikin 3D Network dealer, as well as a trade ally of the Energy Trust of Oregon. For more information, visit http://www.jacobsheating.com.
###