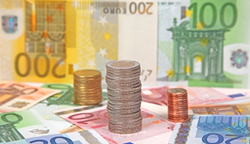 This week's rate is slightly higher when compared to the previous week
Chicago, IL (PRWEB) July 22, 2015
Average mortgage rates seen in the U.S. jumped back up after last week's slide. Freddie Mac, a government-sponsored enterprise, released its latest Primary Mortgage Market Survey on July 16th and the results showed a slight increase for most home loans, which The Federal Savings Bank, a Midwest based lender, found intriguing.
Rates are on the rise
The average 30-year fixed-rate mortgage increased from the previous week. However, the current rate remains lower when compared on a year-over-year basis. Also, 15-year FRMs rose slightly from last week's average. This week's rate is slightly higher when compared to the previous week.
Average 5-year Treasury-indexed hybrid ARMs increased from the previous week as well as last year while the 1-year Treasury-indexed ARM average remained the same week-over-week, and it remains lower when compared to last year's average rate.
"The crisis in Greece continues to generate volatility in U.S. Treasury yields. The tentative agreement hammered out last weekend gave investors the confidence to pull back a bit from Treasuries," said Sean Becketti, Freddie Mac's chief economist.
Becketti went on to note the average 30-year FRM rose to the highest level since October 2014.
Rising rates good for the market
The Federal Savings Bank thinks rising rates indicate an improving economy in the U.S. In addition, increasing interest may encourage more individuals, like first-time home buyers, to purchase a home now and secure a lower interest rate. This will drive up a healthy demand for housing and the real estate market will continue to prosper.
Oversee events impact on mortgages
Now that events in Greece and China are a little more certain, rates are expected to increase and continue to rise to more typical levels. Historical lows have the potential to no longer be a trend in the housing industry.
Mortgage rates are determined based on mortgage-backed securities and as the pricing changes on a consistent bases, so do the rates. MBS markets are considered "safe haven" markets. MBS markets can shift due to economic turmoil, like that which is occurring in Greece and China currently, thus altering the average mortgage rates seen in the U.S.
This further solidifies the need to make moves now and apply for a mortgage if purchasing a house has been a serious consideration for some time now.
Contact The Federal Savings Bank, a veteran owned bank, to learn more about mortgages.