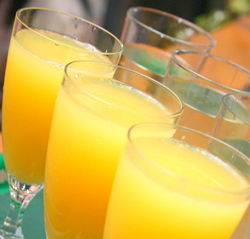 We want to help keep your business healthy, as you do the same for your clients.
Las Vegas (PRWEB) July 22, 2015
"Our expert, professional writers will make a custom plan that provides solid financial projections and clearly emphasizes your company's qualifications," said Joseph Ferriolo, Director at Wise. "Building a strong business requires not only careful market research on many levels, including a deep understanding of both the client base and potential sources of cash flow, but a long-term outline for achieving success."
Juice Bars are gaining popularity, not only for breakfast and lunch but also as a way to get a main meal or a healthy nutritional supplement. Ferriolo said Wise has recently reviewed its processes to ensure that getting started with a plan is as easy and efficient as possible, especially during the hectic summer season.
"Wise can help create a roadmap for your success, whether you are just starting out, applying for a business loan, seeking funding from investors or leasing a new location by carefully presenting the facts about you and your business in a clearly written, easy-to-follow business plan," said Ferriolo. "We want to help keep your business healthy, as you do the same for your clients."
Wise Business Plans (http://www.wisebusinessplans.com), staffed with professional MBA writers, researchers and financial experts, is a trusted partner for businesses across a broad spectrum of products and services. Our mission is to empower our clients to make the best possible business decisions, boost company performance and facilitate their funding success by laying the groundwork for strong businesses that excite, inspire and retain talented and exceptional employees.