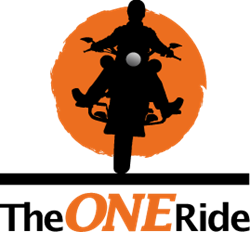 "Motorcycle Charity Associates is honored to work with Chuck and riding 14,000 miles on his Harley is true testament to all motorcycle riders", said Billy Gordon, Executive Director of Motorcycle Charity Associates
Los Angeles, CA (PRWEB) July 22, 2015
The public and media are welcome to a Media Day informative presentation on Wednesday, August 5, 2015 for The ONE Ride – one man's journey to the four corners of America - 14,000 miles of Giving, at the Samson Factory located at 1151 Industry Road, Sturgis SD. Media Check in starts at 11:00am with the program starting at 12:30pm.
The ONE Ride is Chuck Furey's lone motorcycle ride to the four farthest points in the continental United States starting in Massachusetts and riding to Maine, then on to Florida, California and Washington. Furey started June 9, 2015 and will be stopping in Sturgis for the 75th Sturgis Rally for a benefit dinner and concert with Def Leppard where he is raising money for five foundations.
The five beneficiaries of The ONE Ride have strong and compelling missions: four deal with families facing cancer and one helps military families with the aftermath of war. The beneficiaries are The Joe Andruzzi Foundation, The BASE Camp Children's Cancer Foundation, The American Indian Cancer Foundation, Gilda's Club in Seattle, and The Green Beret Foundation.
The presentation on Wednesday, August 5, 2015, will have information about the benefit dinner at The Buffalo Chip which includes a meal, reception and tickets to the Def Leppard concert on Friday, August 7, 2015, at 6:00pm. Tickets to The ONE Ride benefit dinner and concert featuring Def Leppard are on sale now for $150.00 and can be purchased at http://theoneride.net/Sturgis.php.
Featured at this event will also be a book signing with author/musician Billy Gordon who is also Executive Director of Motorcycle Charity Associates. Gordon wrote the book "Fun Cycle, a Special Edition for the 75th Anniversary of America's Leading Motorcycle Rally." The book explains the history and includes Gordon's memoirs from the 50th Anniversary, entertaining with Wolfman Jack and how the rally grew to 500,000 people in attendance. It gives those who are not familiar with the Sturgis annual gathering a look inside as to its growth and culture with America.
The Motorcycle Charity Associates Mission is to produce and promote events sharing the common goal of supporting worthwhile 501(c)(3) charities in research, education, community programs, health services and advocacy efforts. Information on the book "Fun Cycle, a Special Edition for the 75th Anniversary of America's Leading Motorcycle Rally" can be found at http://www.fun-cycle.org. Follow Chuck Furey on The ONE Ride on Social Media at Facebook theoneride; Twitter @TheOneRide.
For media inquiries and interviews please contact Kelly Bennett of Bennett Productions Unlimited, PR/Marketing/Branding Kelly(at)BPUnlimited(dot)com or (949) 463-6383.
Kelly Bennett, President
Bennett Productions Unlimited
(949) 463-6383
Kelly(at)BPUnlimited(dot)com
http://www.BPUnlimited.com