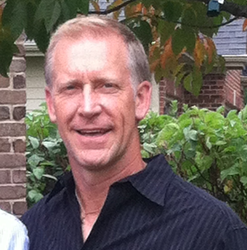 "Tom's impressive background uniquely positions him for this role and for Buzz Points' further expansion plans as we launch a suite of data insights and analytics products to our financial institution customers."
Austin, Texas (PRWEB) July 23, 2015
Buzz Points, a leader in connecting local businesses, community financial institutions and consumers through rewards, today announced the appointment of Tom Snyder as Senior Vice President, Sales and Marketing.
"Tom's diverse background includes years of experience in the community financial institution sector as well as proven success in sales, marketing and distribution," said Dwayne Spradlin, chief executive officer of Buzz Points. "Tom's impressive background with this segment uniquely positions him for this role and for Buzz Points' further expansion plans as we launch a suite of data insights and analytics products to our financial institution customers."
Most recently, Snyder acted as the Executive Vice President of Sales Marketing and Distribution at BancVue, a software retail solutions provider for community financial institutions, based in Austin. He led a new business team of 15 regional vice presidents and was responsible for sales strategy, process development and implementation, including the execution of sales plans to expand the sale of BancVue's portfolio of products and services across the community banking industry. Prior to BancVue, Snyder was an International Sales Executive at FTD.
"I am thrilled to join the Buzz Points team and play a key role in implementing Dwayne's vision for national expansion of the company's unique 'shop local, bank local' loyalty rewards program in addition to supporting the introduction of new products and services that transform our business," said Mr. Snyder. "Based on my experience in the community banking industry, I believe that the market is hungry for this distinctive loyalty program and I look forward to leading sales efforts to expand organic market growth and capitalize on new channel partner opportunities to accelerate revenue."
About Buzz Points, Inc.
Buzz Points, Inc., is the creator of the Buzz Points loyalty product suite, which connects consumers, local merchants and community financial institutions through social media engagement, targeted marketing and rewards. The Buzz Points Program enables credit unions and community banks to generate greater non-interest income, increase transactions, reduce account attrition, drive new loans and attract new customers, while gaining unique actionable data driven insights into consumer behaviors. The Buzz Points Merchant Program provides unique value to merchants and opportunities to further invest in the program, attract new customers, increase loyalty, and to support the local community. For more information, visit http://www.buzzpoints.com.
Media Contact:
Susan Guerra
Thatcher+Co.
sguerra(at)thatcherandco(dot)com
973-650-6555