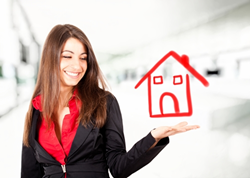 While an individual can always invest money in upgrades and renovations, and location is an important factor to consider when purchasing real estate
Chicago, IL (PRWEB) July 24, 2015
When first-time home buyers first decide they are ready to invest in a home, there is a great deal of information they might be exposed to. From the Internet to the in-laws, there is a plethora of data, statistics and particulars that can be provided. Unfortunately, not all of it can be trusted and knowing what is true and what is false is crucial to successful home buying.
The Federal Savings Bank, a Midwest based veteran owned lender, offers some tips on avoid common myths about investing in a house:
Buying the worst home in a great neighborhood is a good investment
While an individual can always invest money in upgrades and renovations, and location is an important factor to consider when purchasing real estate, sometimes the flaws in a home are quite substantial. Many buyers don't have the resources to fix up the homes with issues. If a home needs major renovation, it might wind up being more expensive than other houses in the area.
Real estate is one of the best long-term investments
While it can be a good investment, the real estate market is constantly changing. The best way real estate translates into a good investment opportunity is when individuals are able to lock in a lower interest rate or rent out properties for income when demand is high for apartments and other rentable spaces.
Also, maintenance costs can really add up. It's important to know whether the extra expenses can be handled before young buyers decide to buy a house.
Buyers must provide a 20 percent down payment
It might be the best way to quickly build equity, but putting 20 percent down on a house isn't necessary. There are a number of programs available which allow individuals to provide a smaller down payment when purchasing a house. The Federal Housing Administration, Freddie Mac and Fannie Mae are some organizations which help qualified borrowers access home loans without providing 20 percent of the purchase price of the home.
Buying a house is better than renting an apartment
In some regions, rent has skyrocketed leaving many individuals to consider homeownership more seriously. While there are certain urban regions where buying is more valuable than renting, it's important that potential buyers do research before deciding to invest in a house or condo.
In addition, it's important for interested buyers to not only consider the monthly mortgage payments, but also property taxes, maintenance costs and the down payment or mortgage insurance. Also, the amount of time an individual will stay in one place should be considered. More expensive areas will likely mean people need to stay in homes longer to make buying more worthwhile than renting.
Armed with the correct information, young buyers can easily make the most suitable decision for themselves.
Contact The Federal Savings Bank, a veteran owned bank, to learn more about mortgages.