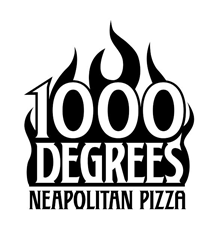 1000 Degrees Pizza, the hottest pizza concept in the US is coming to Green Oaks Township, Michigan this fall
Green Oak Township, Michigan (PRWEB) September 08, 2015
1000 Degrees Neapolitan Pizza, a fast-casual spin on authentic, hand-tossed Neapolitan Pizza is coming to Green Oak Village Place, located in Green Oak Township, Michigan. The restaurant will be built a few doors down from Panera Bread in the Green Oak Village place shopping center. Part of a 22 store franchisee development across the state of Michigan, this is the 5th Lormax Stern property that will feature a 1000 Degrees Neapolitan Pizzeria. The restaurant joins an exciting tenant lineup, and fills a need for both "Neapolitan" and "fast-casual" pizza in the Green Oak Township market.
"We have seen tremendous growth in the Michigan market" said Daniel Caporaletti, VP of franchise sales. "I think the biggest difference between our franchise and other QSR pizza franchises is actually very simple. We have better pizza than all of them. If you are looking for chain style pizza, you are not going to find it here. At 1000 Degrees, our number one goal remains providing the best hand-tossed Neapolitan Pizza in every market in which we enter ", he added.
1000 Degrees Pizza, a New Jersey based fast-casual pizzeria concept has a unique spin on Authentic, Hand-tossed Neapolitan Pizza and it's catching on like wild fire. On the heels of very successful restaurant openings throughout New Jersey, Green Oak Township, Michigan is just few months away from authentic, hand-tossed "create your own" style Neapolitan Pizza. The Livonia restaurant is set to be the 7th of 22 franchised locations to open in the state over the next 18 months.
About 1000 Degrees Neapolitan Pizzeria: 1000 Degrees Neapolitan Pizza franchise has experienced unparalleled growth as of late, and is on target to have over 80 units open by the end of 2016, and over 170 units projected by 2017. The 1000 Degrees Pizza brand continues to focus on having the finest hand-tossed Neapolitan pizza as they grow across the United States and abroad. For more information on the 1000 Degrees Pizza brand, or for franchise or investor relations, please visit the company website at http://www.1000DegreesPizza.com.