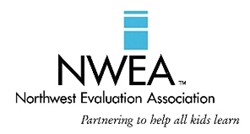 Golden, CO (PRWEB) July 22, 2015
Jefferson County Public Schools (Jeffco) Northwest Evaluation Association (NWEA) and MasteryConnect announced today they have entered into a partnership to provide high-quality interim assessment tools to all schools in the Golden, Colorado, district.
"To track and improve student learning, we need a comprehensive assessment system that returns actionable information to best support our teachers and students," said Dan McMinimee, Superintendent of Jeffco Public Schools. "Partnering with NWEA and MasteryConnect will help us ensure our interim assessment system delivers maximum instructional value throughout the district."
Jeffco teachers and administrators involved in the selection process unanimously voted to replace the district's previous assessments with NWEA's interim assessment system. The key component of this system is NWEA's Measures of Academic Progress Assessment (MAP). The MAP assessment is a computer adaptive interim assessment, providing educators with real-time feedback on student learning to design personalized instructional approaches for individual student needs. Other tools offered in the comprehensive system will include MAP for Primary Grades (MPG) and MAP Science Assessments.
"With MAP, teachers gain the benefit of having years of research and assessment specialists creating a reliable, comparable assessment, and the teachers do not have to create their own benchmark assessment, leaving them time to do more valuable things than creating assessments for comparability," said Michele DeAndrea, Principal at Kyffin Elementary School.
"Delivering a range of assessment tools that provide educators with accurate data to accelerate and improve student learning is a fundamental part of what we do," said Matt Chapman, President and CEO of NWEA. "We are excited to collaborate with Jeffco and MasteryConnect to better serve the needs of students and empower teachers to be excellent through the use of high-quality assessments and data."
In combination with resources furnished by NWEA, MasteryConnect will provide Jeffco with important curriculum and assessment information tools, such as the Mastery Tracker, which allows teachers to assess student learning in relation to core standards and efficiently report mastery status to parents and administrators.
"We are proud to partner with NWEA and Jeffco," said Cory Reid, CEO of MasteryConnect. "Our joint efforts will aid teachers in the district in understanding the learning needs of their students and more effectively deliver tailored instruction that responds to those needs to improve learning."
###
About Northwest Evaluation Association
Founded by educators nearly 40 years ago, Northwest Evaluation Association™ (NWEA™) is a global not-for-profit educational services organization known for our flagship interim assessment, Measures of Academic Progress® (MAP®). More than 7,600 partners in U.S. schools, school districts, education agencies, and international schools trust us to offer pre- kindergarten through grade 12 assessments that accurately measure student growth and learning needs, professional development that fosters educators' ability to accelerate student learning, and research that supports assessment validity and data interpretation. To better inform instruction and maximize every learner's academic growth, educators currently use NWEA assessments with nearly eight million students. Learn more at nwea.org.
About MasteryConnect
MasteryConnect is a market leader in curriculum, assessment and mastery learning tools for K-12. Headquartered in Salt Lake City, Utah, MasteryConnect makes it much easier for teachers to identify and track students' levels of understanding against any set of standards, so they can engage more deeply with students. MasteryConnect supports teachers via its Mastery Learning Platform, as well as through their numerous apps on all Web-enabled devices. For more information, visit masteryconnect.com.