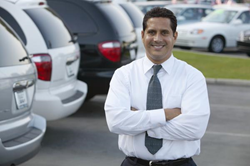 We Offer Automotive Sales Training To Existing & Prospective Car Sales Staff.
Simpsonville, South Carolina (PRWEB) July 29, 2015
For those people based in the Southeast U.S. or anywhere in the U.S. for that matter, who are looking for an automotive sales course, then look no further than Simpsonville in South Carolina. Next Generation Auto Solutions offers an car sales training course that will improve the performance and the conversion rates of any dealership's sales staff.
The course lasts only one day – a full 8 hours - so reduces the length of absence of a dealership's staff. In addition to the expert instruction in how to sell cars, everybody in attendance receives a free copy of Next Generation's car sales course training handbook that has a nominal value of $250.
This course has been designed specifically for automobile sales staff, and is available to dealers, private and used car sales companies, and to individuals wanting to improve their sales knowledge to enhance their careers in automotive sales, as well as those who want to begin a new career in automotive sales. All levels of salesmen and saleswomen will benefit from this course – and they will have a diploma to prove they have taken it.
Demetrius Moore, President of Next Generation Auto Solutions, first noticed a need for automotive sales training when he recognized the poor perception that the public had of auto sales firms and their employees. "Although I understood the reasons for this poor opinion" says Demetrius, "I also took the opinion that it could be changed with proper staff training."
To Demetrius, the customer is king, and he believes that by teaching car sales staff how to build a rapport with prospects while establishing their needs, it should be possible to improve this perception. This would not only improve sales figures but also keep potential customers happy with their purchasing experience. Just as important is an understanding of every car on the lot, and also being able to answer questions on servicing, warranties, insurance and finance.
Erin Moore, his wife and company director, stresses that the course is suitable for both men and women. "There is no reason why women cannot become as expert in converting prospects into customers as male sales staff," she says. That aside, part of our automotive sales training course focuses on the major reasons why sales staff fail to convert visitors into customers. "Simply by learning how to properly approach a visitor to their lot or showroom, sales staff can significantly improve their conversion rates. Listening properly to potential customers is a skill itself!"
There are no doubts that Demetrius and Erin Moore know their business and that they have a great deal to offer budding young salesmen and saleswomen. The course is also suitable for experienced automotive sales personnel who need a refresher on modern sales methods, including selling cars to Generation X consumers.
We leave Demetrius with the last word: "If a customer drives off from your showroom or lot in their new car, and if they are also delighted and impressed with the professionalism of your service, then word will get around fast. This course could pay for itself multiple times very rapidly through recommendations and great reviews from happy customers."
You can find out more about Demetrius and Erin's car sales course on their website http://www.nextgenerationautosolutions.com – where you can also choose your date and register for the course.