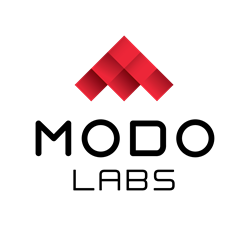 With Collage, we have now raised the bar even higher, so that even the most non-technical marketing person has the freedom to create any kind of mobile experience. Our goal is to make every customer a mobile hero within their organization.
Cambridge, MA (PRWEB) August 19, 2015
Modo Labs, Inc., provider of a leading mobile engagement platform for universities and enterprises that empowers both technical and non-technical staff to quickly create mobile campus apps, today introduced an updated release of Kurogo Publisher, its industry leading app assembly product, with the advanced Collage screen type. A multi-channel, multi-component mobile assembly system, Collage empowers any user, including non-developers, to design remarkable, one-of-a-kind mobile experiences that drive student engagement and improve workplace communication. Unlike existing fixed-format products that limit users to a restricted template, Collage frees users and allows them to mix and match curated content and feed-based navigational items into almost any design imaginable.
Modo Labs' guiding principle is to provide its university, enterprise and hospital customers the ability to create their own mobile apps, eliminating the need for time-consuming and expensive mobile development projects. The Kurogo Platform is the first solution that puts mobile implementation and deployment capabilities directly in the hands of non-developers. At the heart of Kurogo is a Mobile-Optimized Middleware™ platform that accesses and quickly mobilizes any data source, such as maps, transit information, dining menus, news, courses, and more, into a unified campus app and automatically optimizes it for any device or screen size.
Kurogo Publisher is an integral part of the Kurogo Platform because it gives non-developers the power to quickly create dynamic, real-time apps, for any purpose without having to wait for IT or app store approval. Publisher provides capabilities far beyond that of a content management system. Apps created with Publisher can be freestanding, or for a complete mobile experience, integrated into a central campus app and seamlessly integrate vital information, such as maps, student and employee data, calendars, news and other feed-based content. In addition, apps created on the platform can take full advantage of native capabilities like push notifications, cameras and geolocation data.
To date, Modo Labs' customers have used Publisher to successfully engage students and employees with apps for any event or activity such as New Student or Employee Orientation, Open Enrollment, Admissions, Reunions, Commencement, and more. Modo Labs' existing Publisher features allow users to create powerful mobile apps with numerous types of unique user interfaces, including highly visual presentations that incorporate beautifully displayed feature-rich content and live data feeds.
Collage brings Publisher to the next level because it provides an unlimited number of design options. Users can now simply drag and drop content blocks, navigational and functional items like videos, quotes, and tables, with external links and data feeds, into a flexible mosaic-like app experience. Rich formatting options and a diversity of supported content types makes Collage the most versatile Publisher enhancement ever.
"Collage combines all of the best parts of Publisher into a new, extensible look that we can customize to tell our story in a compelling manner and style," commented Matt Willmore, mobileND Program Manager at University of Notre Dame.
Stewart Elliot, CEO of Modo Labs, added, "Publisher is the glue for the overall Kurogo-Powered experience. Unlike other mobile platforms that offer very limited, cookie cutter design options, Modo Labs has always stood out with its impressive UX/UI. With Collage, we have now raised the bar even higher, so that even the most non-technical marketing person has the freedom to create any kind of mobile experience, uninhibited by pre-defined templates. Our goal is to make every customer a mobile hero within their organization."
For more information, please visit http://www.modolabs.com.
ABOUT MODO LABS, INC.
Modo Labs offers a complete mobile solution that empowers ordinary people to create extraordinary campus apps. Any non-technical person can create a mobile experience in hours that engages students or employees. Pre-built modules leverage any data (indoor and outdoor maps, courses, social, video, dining, transit, athletics and more) and deliver it to a central campus app for a deep integrated user experience. Simple app assembly tools make it easy to dynamically add and deploy modules for any event or activity, such as for admissions, orientation, benefits and more, instantly across all mobile channels. Hundreds of universities and organizations in more than 30 countries use solutions from Modo Labs to deliver rich mobile websites and native apps. Modo Labs is headquartered in Cambridge, MA. Interested parties can learn more about Modo Labs at http://www.modolabs.com.