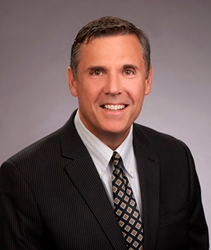 Dan's expertise and technical skills are a great addition as we continue growing our tunneling and underground engineering practice
SANTA ANA, Calif. (PRWEB) July 22, 2015
Daniel Louis, PE, GE, has joined HNTB Corporation as Southern California project management and construction management director, director of tunnel practice – West, and vice president. Louis will be based in the firm's Santa Ana, California office.
Louis has 30 years of experience in tunneling, heavy civil construction, program management and construction management services. He has served on major projects worldwide, including East Side Access in New York, the Antamina Mine in Peru, West Rail Line in Hong Kong and several Los Angeles County Metropolitan Transportation Authority programs.
"Dan's expertise and technical skills are a great addition as we continue growing our tunneling and underground engineering practice," said Nasri Munfah, PE, HNTB chair tunnel services. "His range of experiences, both in the United States and internationally, will help solve our clients' complex problems creatively and effectively."
In his new position at HNTB, Louis will focus on the growth and development of PM/CM projects in Southern California, as well as supporting tunneling and underground projects nationally.
Prior to joining the firm, Louis served as vice president and head of North America civil infrastructure for an international construction company.
His professional affiliations include the Underground Construction Association of the Society of Mining Engineers, Construction Management Association of America, Design-Build Institute of America and the Associated General Contractors of California.
Louis earned a Master of Science in geotechnical engineering and a Bachelor of Science in civil engineering from the University of California, Berkeley.
In Southern California, HNTB has been involved in some of the region's most high-profile, complex infrastructure programs that are reshaping the region. In addition to the Sixth Street Viaduct Replacement Project, HNTB is providing design and engineering services for the Crenshaw/LAX Transit Project on behalf of the Los Angeles County Metropolitan Transportation Authority, and the Tom Bradley International Terminal Expansion for Los Angeles World Airports.
About HNTB
HNTB Corporation is an employee-owned infrastructure solutions firm serving public and private owners and contractors. HNTB's work in California dates back to its founding in 1914. Today HNTB continues to grow in size and service offerings to clients in California from seven office locations, currently employing more than 350 full-time professionals. With more than a century of service, HNTB understands the life cycle of infrastructure and addresses clients' most complex technical, financial and operational challenges. Professionals nationwide deliver a full range of infrastructure-related services, including award-winning planning, design, program management and construction management. For more information, visit http://www.hntb.com.